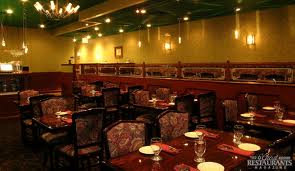 Cherry Grill, a Chinese and American restaurant in Cherry Hill, New Jersey has moved locations and joined together with the other upscale meat kosher restaurant in Cherry Hill, the recently opened Barclay Cafe.
Both of the restaurants' menus will be served from that location and they will be open longer hours, from 11:30 am- 10 pm Sunday through Thursday and on Saturday nights starting from 1 hour after Shabbos ends.
Cherry Grill's dinner menu includes Chinese favorites such as wonton soup and General Tso's Chicken as well as classic American fare like a New York ribeye and "Cherry Grill Kickin' Buffalo Wings." Barclay Cafe specializes in an array of sushi and steak options.
Kashrus supervision of the OK.
Source: Great Kosher Restaurants