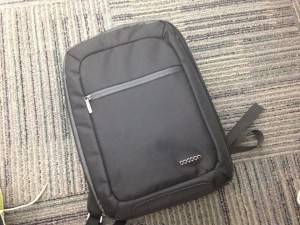 A month ago I received the
SLIM backpack from Cocoon Innovations
to test and review. Until that point I had been using a Cocoon messenger bag which I had purchased back in 2010 that I really liked.
The reason I bought the Cocoon messenger bag initially was because I liked the GridIt system that came with it, a board with all my gadgets or accessories all in one place.
I first used this backpack during the July 4th long weekend, bringing with me a bunch of my tech gadgets: iPad, multiple chargers for my iPhone/DSLR/iPad etc. The unique thing about the SLIM bag is that it has a GritIt system built in to front pocket, allowing me to neatly carry all of my tech accessories and know exactly where they are at all times. In this bag, everything is streamlined and slim (as the name of the bag claims), despite being able to hold a 15″ MacBook Pro + iPad in the back pocket.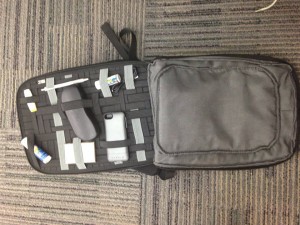 All 3 exterior pockets have special zippers that are water resistant, and are crafted very well.
The straps and the back panel of the SLIM ar  e cushioned, making it quite comfortable when over your shoulders and pressed against your back.
Given the small profile the bag has due to its thin design, it's likely my favorite backpack for both travel and everyday taking to work. The bag would be perfect for flyers who want to keep the back neatly under the seat in front of them, with easy access to your tech gadgets or accessories via the top GridIt pocket.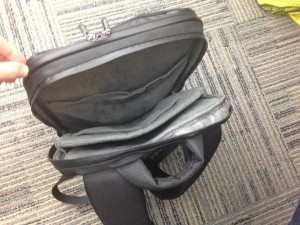 The SLIM bag retails for ~$80 and is only available on the
Cocoon Innovations website
and will be sold exclusively via Apple (where they sell other Cocoon products including numerous Grid-It systems).