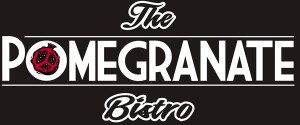 Food was amazing.
Restaurant was clean.
Locals claim that the food was on par with top level steak houses in NY. Was it expensive? Sure. Perhaps slightly lower price level as Abigail's in NY. However, located in Potomac – a wealthy Orthodox community in MD – it was in the right area.
The local community rallied around the restaurant trying to keep it open, sending thousands of emails to the owner, to no avail.
The restaurant sent out an email saying that despite some packed nights, many nights the restaurant was empty, and no one took advantage of their catering services. The local community was a bit surprised to hear that they did catering at all – because most of the area was unaware that they were involved in this business, which is unfortunate.
Pomegranate Bistro will be sorely missed in the DC area.