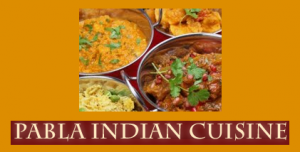 Pabla Indian Cuisine in Seattle, WA, will be allowing Americans to order their delicious Kosher Vegetarian Indian dishes with free delivery for a limited time only (we think until Pesach). Part of the profits will go to the local Torah Day School of Seattle, an elementary school started 5 years ago in Seward Park.
Pabla Indian Cuisine is under the supervision of: The Va'ad HaRabanim of Greater Seattle
This could be great for Kosher travelers, they could have delicious Kosher Indian meals delivered to wherever they are staying.
Click here to view the menu and to order.