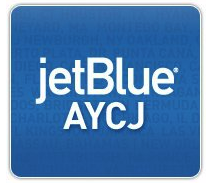 JetBlue is at it again … and I wish I could take advantage of this. That doesn't mean that you can't!
JetBlue is offering "AYCJ" or All You Can Jet – unlimited travel for 30 days anywhere the airline flies for one low price.
Purchasing the AYCJ Pass can be done online only at jetblue.com/aycj. Enjoy unlimited travel from September 7 to October 6, 2010. JetBlue has more than 60 cities to choose from. It's just $699 for the AYCJ-7 (travel any day of the week) and $499 for the AYCJ-5 (travel any day of the week excluding Friday & Sunday travel).
The great news is that so many of the places available in the AYCJ deal have Kosher options, the Kosher Traveler can easily take advantage.
Learn more about Kosher Travel to some of JetBlue's destinations:
Chicago — coming soon to YeahThatsKosher.com