Contributed by: Dani Klein | Last Date of Visit: November 2008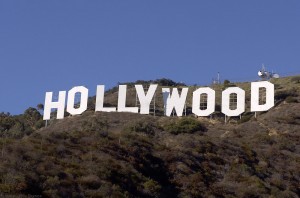 Kosher Info: Los Angeles proper has one main drag of kosher restaurants, eateries, and markets. Basically everything I came across on my visits is on Pico Blvd. near Robertson Blvd. (aptly named the Pico-Robertson area). On Pico you will find Nagila Meating Place (meat) and next door, Nagila Pizza: Simple kosher fast food. Additionally on Pico you will find: Pico Kosher Deli: great deli-style eats, a Glatt Kosher "Subway", and numerous other cafes, delis, pizza joints, and other establishments that I'm sure I'll leave out. Also on Pico there is Sinai Kosher Market, Doheny Kosher Meat Market, and other small kosher markets to get whatever you need. Few kosher establishments exist in the LA area outside of the long Pico strip, and if you know of them, please share.
Tourist Info: LA LA land is known for Hollywood, Beverly Hills, and famous pretty people. Beverly Hills is mainly a rich residential neighborhood, not worth spending much time, unless you're stalking celebs. Now, I must say, I've been to LA about 5 times in the past few years, and in all honesty, if I didn't have to go there for work, I probably wouldn't. Everything in this city is revolving around celebrities or just how one looks. Granted, the Jewish community is partially removed (note the number of Jews in Hollywood) from the celebrity aspect, but the rest of the town is not. Since the city is so spread out, everyone is reliant on their cars, and traffic is unbearable. Public transportation is awful and mainly used by those who can't afford their own cars. So, unless you're obsessed with pop culture, don't waste your time in LA.
If you are however going to be in LA anyways, here are some places to check out. Grauman's (Mann's) Chinese Theatre is a famous landmark on Hollywood Blvd. The 3rd Street Promenade in Santa Monica; nice outdoor shopping, a couple blocks from the beach. Check out Hollywood and Sunset Blvds, and of course get a shot with the Hollywood sign.
If you are into pop culture, look into taking a tour of the various TV & Movie studios in the vicinity. Also, you may be able to attend a free taping of a TV show. The Tonight Show with Jay Leno, Jeopardy, Wheel of Fortune, The Price is Right, and many many others are filmed almost daily in LA. Be sure to do your research beforehand to make sure you can get tickets while in town.
While I haven't visited them, the LA area has quite a few number of amusement parks:
Jewish Info: LA is home to both a large Persian Sephardic community, as well as an Ashkenaz one. Both Aish HaTorah and Chabad have massive buildings on Pico Blvd. in the heart of the Jewish area. There are about 15+ Chabads in different neighborhoods throughout the metro LA area. There are quite a few shuls in the Beverly Hills & Pico/Robertson areas. To get a full list of all shuls in the LA area, check out the LA Jewish Journal's Synagogue Directory (only the shuls marked with an O (Orthodox), MO (Modern Orthodox), or SO (Sephardic Orthodox) are frum). Once you've located the shul closest to you, a mikvah shouldn't be far.