Smash burgers have recently become the "it" food and kosher is no exception. A new joint specializing in these smash burgers has recently opened in Las Vegas, joining the city's growing kosher food scene.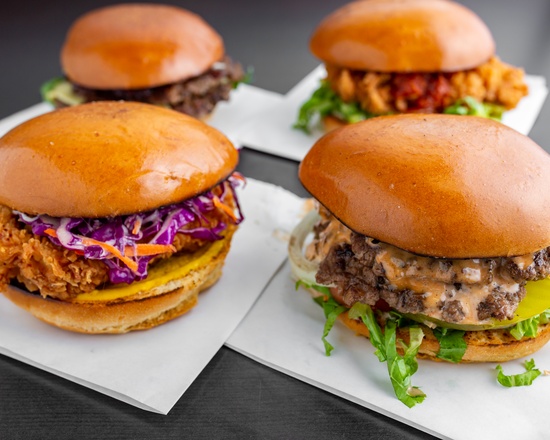 The new restaurant is called Patty Smash Go and offers smash burgers with a variety of toppings, in addition to a selection of chicken sandwiches. Burgers include the Cheesy Classic (2 beef patties, vegan American cheese, lettuce, tomato, onion, pickles & PSGKB Pink Sauce on a toasted bun) and the Onion Jam (2 beef patties, vegan Provolone cheese, arugula, red onion jam & mayo on a toasted bun) while chicken sandwiches include options like the Crispy Chicken and Slaw (crispy chicken breast, purple Coleslaw & mustard on a toasted bun).
Patty Smash Go is pickup and delivery only.
Patty Smash Go is located at 3720 W. Tropicana Ave, Las Vegas, NV. It is kosher-certified by the Va'ad Hakashrus of Las Vegas (Chabad).
Patty Smash Go is open Sunday-Thursday 11am–6pm.