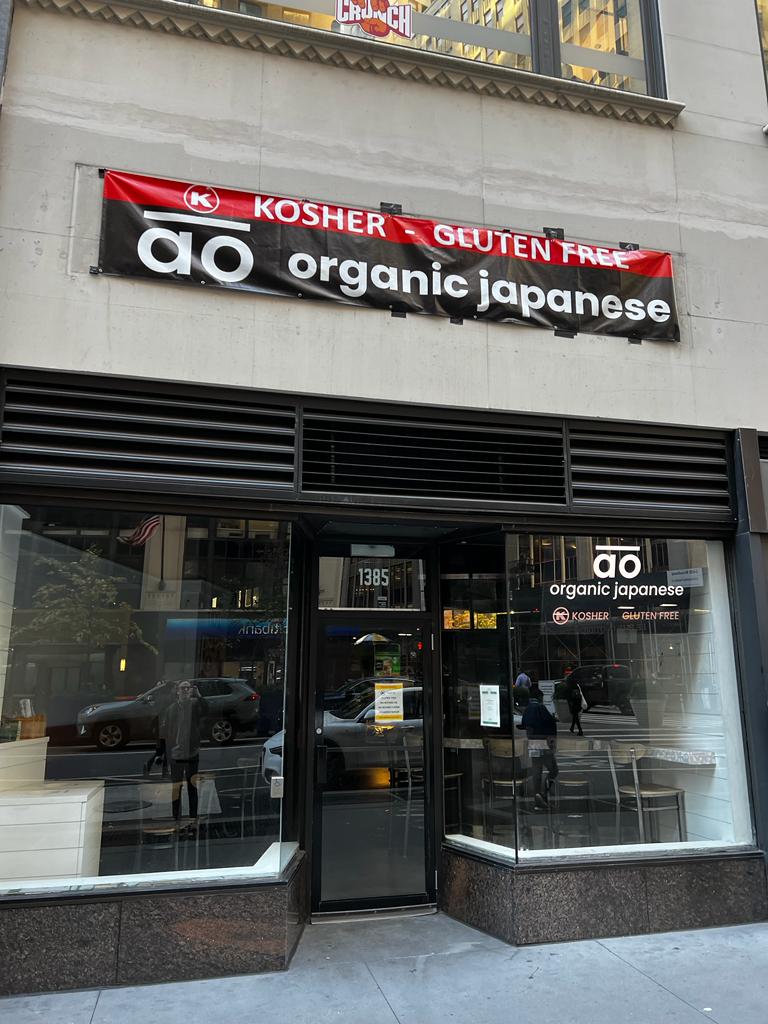 AO Japanese is a new kosher restaurant (currently within an extended soft opening period) that has recently launched in Midtown Manhattan, in the heart of the Garment District, and within walking distance from both Times Square and Macy's / Herald Square.

AO specializes in gluten, oil, sugar, and refined carb-free Japanese cuisine that includes soups, sushi, bowls, and more. The restaurant offers both vegetarian and chicken-based options, although no matter what you choose, the options are meant to be healthy and packed with flavor.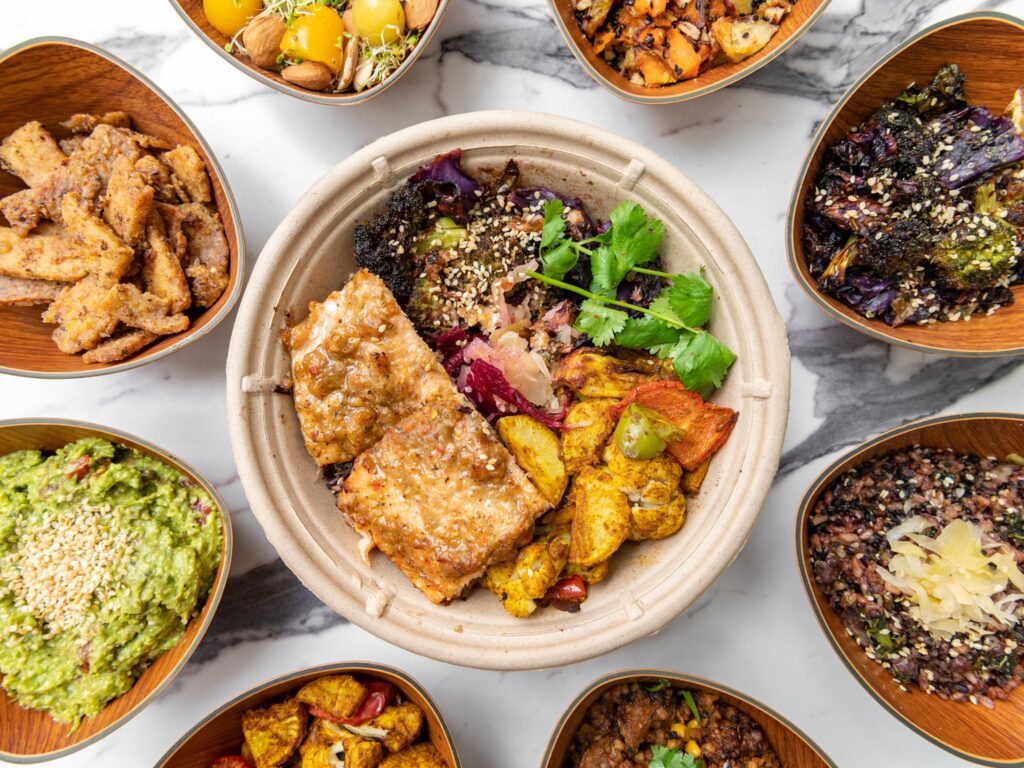 The main feature of AO's menu is their custom bowls with base options that include buckwheat umami, sekihan azuki rice, yakisoba noodles, and mizuna greens mix. Both (chicken) protein and vegetable toppings are available and include options like curried cauliflower, kelp noodle salad, yuzu-crusted salmon, and tempeh umami. Also on the menu is a selection of soup and sushi options.
AO Japanese is located at 1385 Broadway, New York, New York.

It is kosher-certified by the OK.