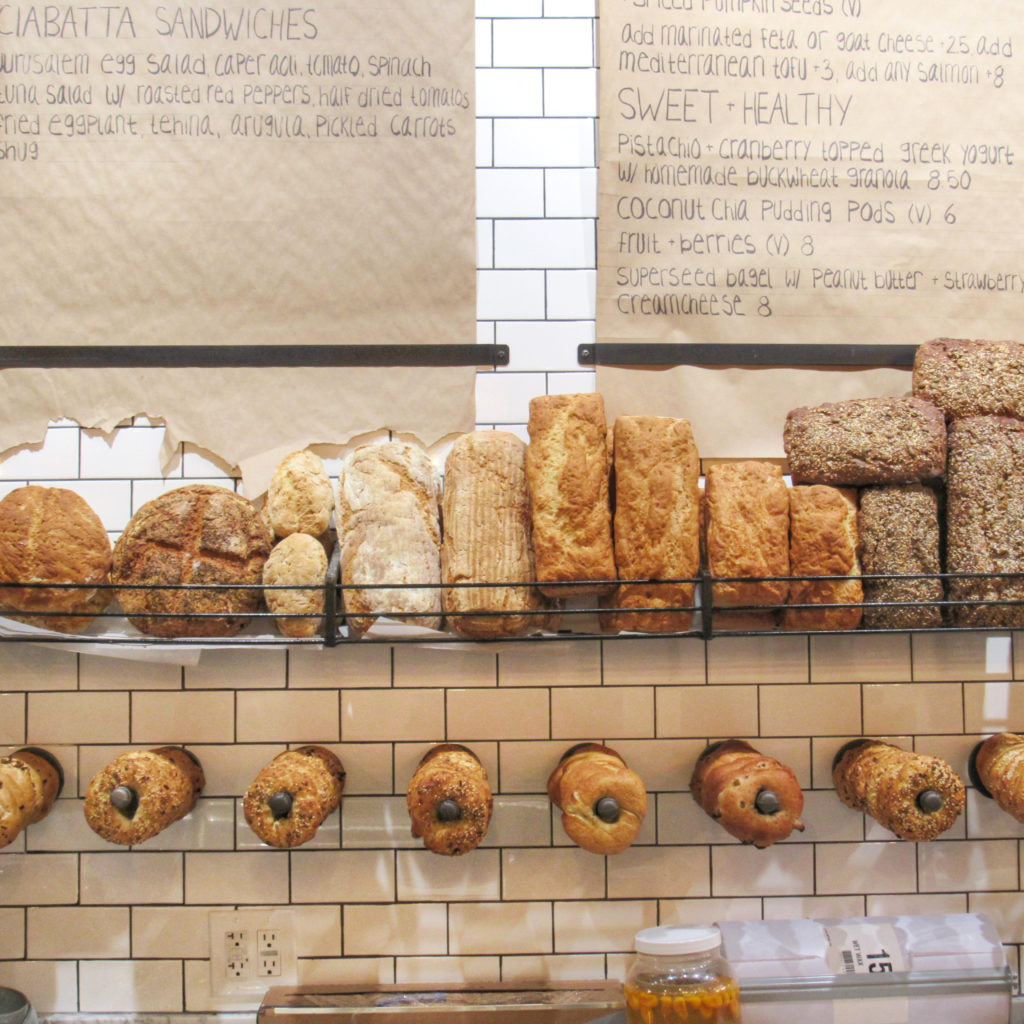 In the coming months, the owners behind the popular kosher Gluten-Free bakery and bagel shop, Modern Bread & Bagel, will be opening two (2) new locations to expand their delicious footprint.
Coming up in late January / early February 2022 will be a second Manhattan location, located in Chelsea. The restaurant's first location is on the Upper West Side, in the same space as its Arba nighttime restaurant and right next door to its newer gluten-free sit-down eatery & gastropub, Thyme & Tonic. (more on Arba below)

Modern Bread & Bagel is known for serving GF versions of bagels, grilled cheese, freshly made bread, pastries, and more, where it's difficult to tell that it's different than what it is intended to be with gluten.
Modern Bread and Bagel will also be expanding beyond NYC to the Los Angeles region, with a location opening in The Valley (LA suburbs) in the Spring of 2022, hopefully in late March. This location will be the chain's largest, located inside "Westfield Topanga & The Village" an outdoor mall with many eateries and shops, seating approximately 100 diners between their indoor and outdoor spaces.

The new Chelsea location is on W14th street and near major transportation hubs. The restaurant can seat about 20 diners.

Menus at all 3 locations will be the same, barring any local specials. Pricing will be the same across all three locations.
---
In addition to the new additions at Modern Bread & Bagel, there are more changes afoot at the gluten-free businesses. Their nighttime restaurant, which operates in the same space at MB&B, Arba, will be closing as a restaurant concept in the coming weeks/month (specific date to be announced soon). In its place, the restaurant will be launching Modern @ Night with both dine-in and to-go/delivery options as well. You can read more on Modern at Night in our article here. Modern @ Night will be opening in all 3 Modern Bread & Bagel locations.

At Modern Bread & Bagel and Modern @ Night, most cheeses are procured from The Cheese Guy and all fish is from ACME and Freunds.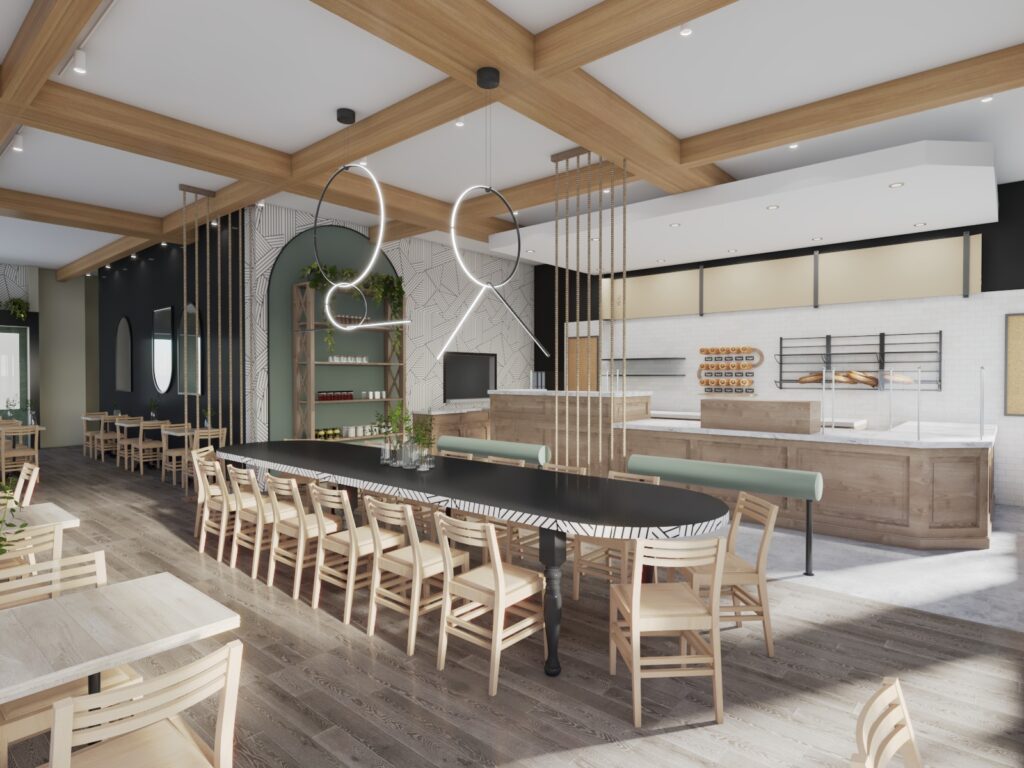 ---
Modern Bread and Bagel's UWS location can be found at 472 Columbus Ave. New York, NY.
The new Chelsea location will open at 139 West 14th St. (between 6th & 7th Aves), New York, NY.
The new Los Angeles area location will open at Westfield Topanga & The Village located at 6600 CA-27, Canoga Park, CA.

Hours for all Modern Bread & Bagel locations is 8am-5pm (with hot food being offered until around 2:30-3pm). Modern @ Night operates from 5-10pm nightly.

The kosher cafe/bakery/bagelry is kosher certified by IKC.

The UWS location is open Sun-Fri and closed on Shabbat.
The two new locations will be open on Shabbat via Shtar Mechira.