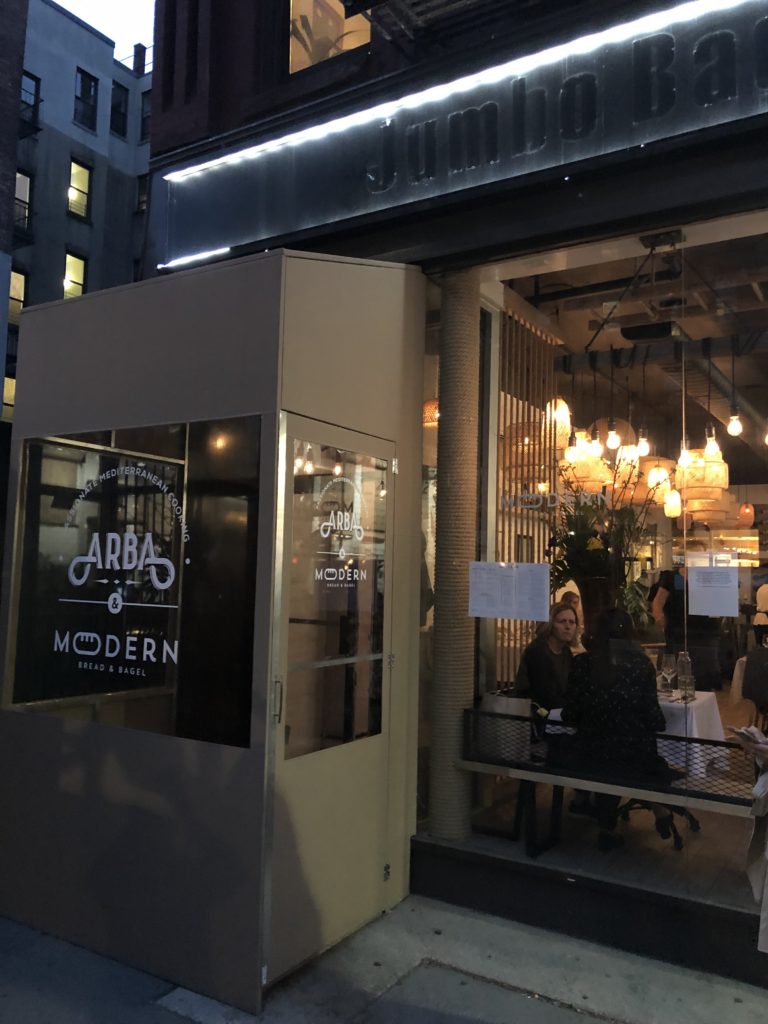 Officially opening its doors to the public on Wednesday night (5/8) Yom Ha'atzmaut, Arba is a dinner-only dairy restaurant serving Mediterranean & Israeli fare on New York's Upper West Side (UWS). What many diners at the restaurant may not realize is that the eatery is 100% Gluten-Free.
As a dinner-only restaurant, this eatery replaces the newly opened Modern Bread & Bakery (MBB) in the evening hours. MBB is open until 5pm daily, which is when the transformation from the bakery & cafe into Arba's waiter-service restaurant takes place.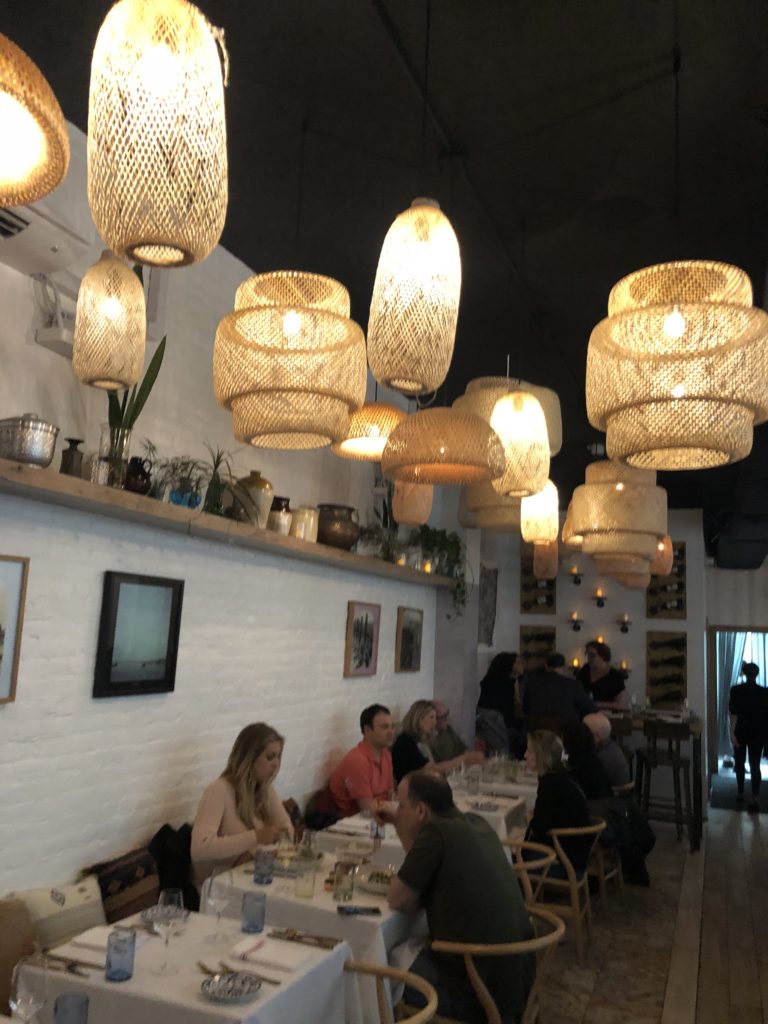 The restaurant offers an interesting options to diners: both a 7 course tasting menu (currently listed at $59/person or $49/person for the vegan option) as well as ordering from the menu a la carte.
The current 7 course tasting menu includes a fresh baked bread basket* (delicious and completely gluten free) with a trio of homemade dips: date & chile, red pepper, and vine leafs with herbs; option of 3 starters including (1) soft cheeks, leeks, and young walnuts, (2) wild striped bass carpaccio, (3) a vegan option: baby spinach, leeks, and walnuts; option of 2 soups including artichoke with Persian lemon cream, and Jaffa style grouper soup; Salatim (salads) are served as mezze with 7 options, 2 each are served for tasting menu diners. The current mains offered include a bronzino dish, a Pacific halibut option, Wild striped bass, and two vegan options including a cabbage ravioli dish, and a lentil/tofu dish.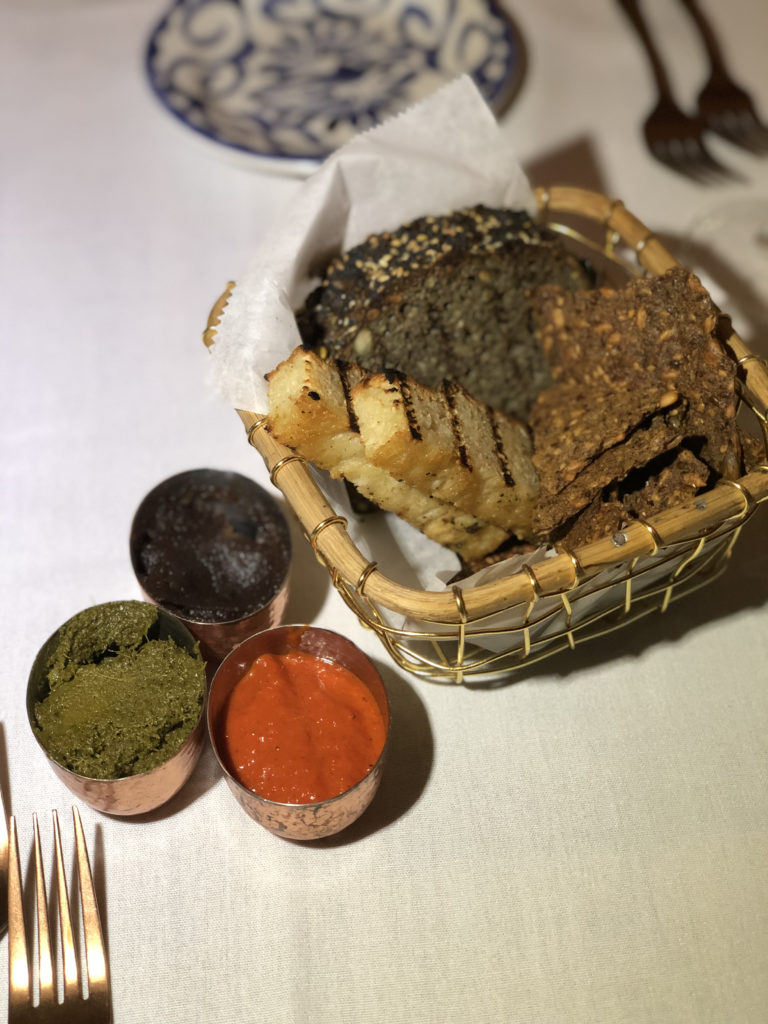 5 dessert options are including on the current menu including a rose water malabi, a tahini pear creme brûlée, and 3 others.
Arba also serves a number of specialty hot drinks and custom cocktails.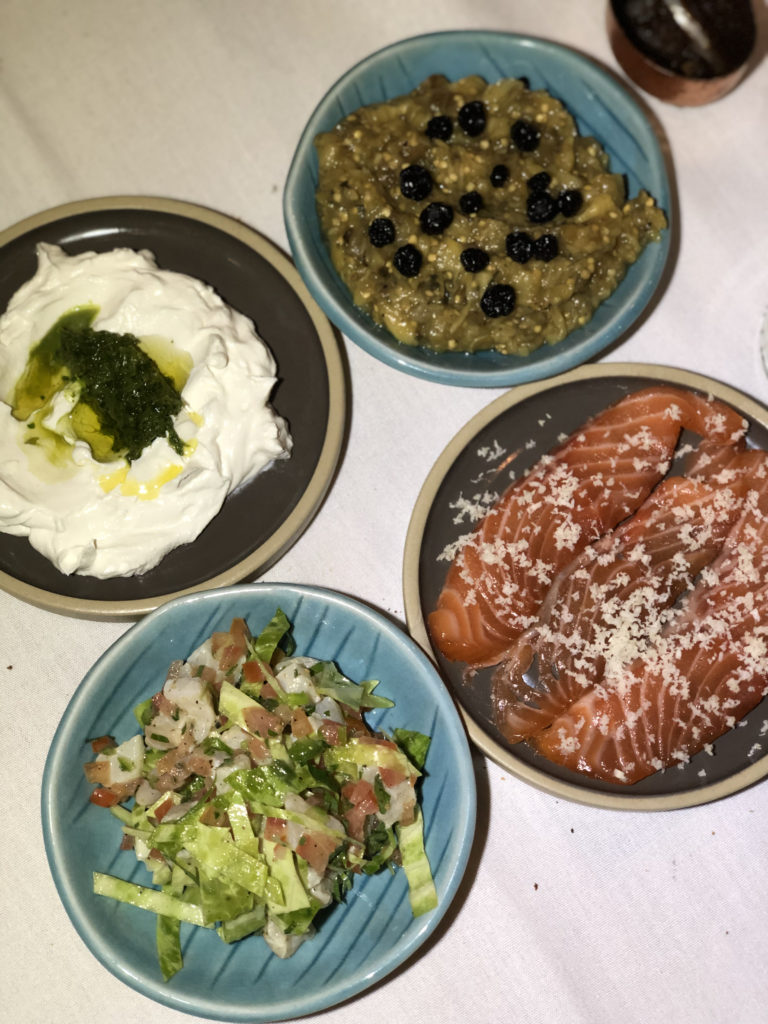 The restaurant considers itself a "passionate Mediterranean kitchen" headed by Chef Nir Zook, and New York diners will come to experience something unique, especially by kosher dairy restaurant standards.
Arba is kosher certified under the IKC, and is closed on Shabbat. The restaurant is not Cholov Yisroel at this time, but that may change in the future. CY diners can opt to eat a fully vegan, non-dairy meal at the restaurant.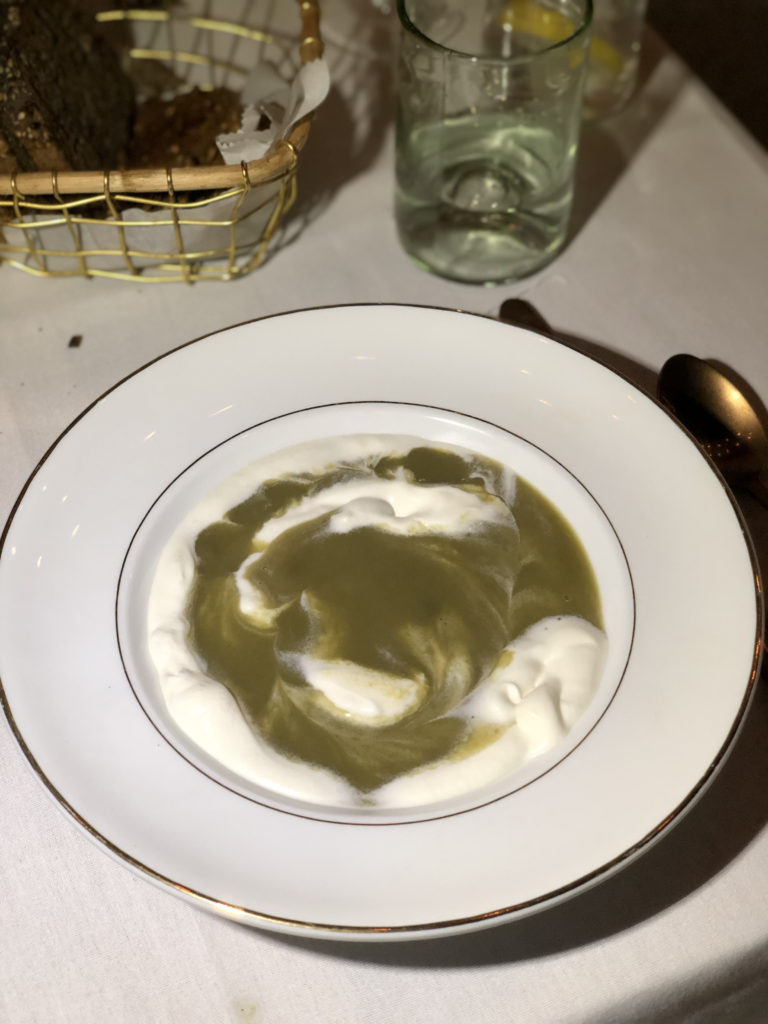 Hours for Arba are 6-10pm Sunday through Thursday nights. The restaurant is closed Fridays and Saturdays.
Reservations at Arba can be made by clicking here.
Arba is located at 472 Columbus Ave. in Manhattan.