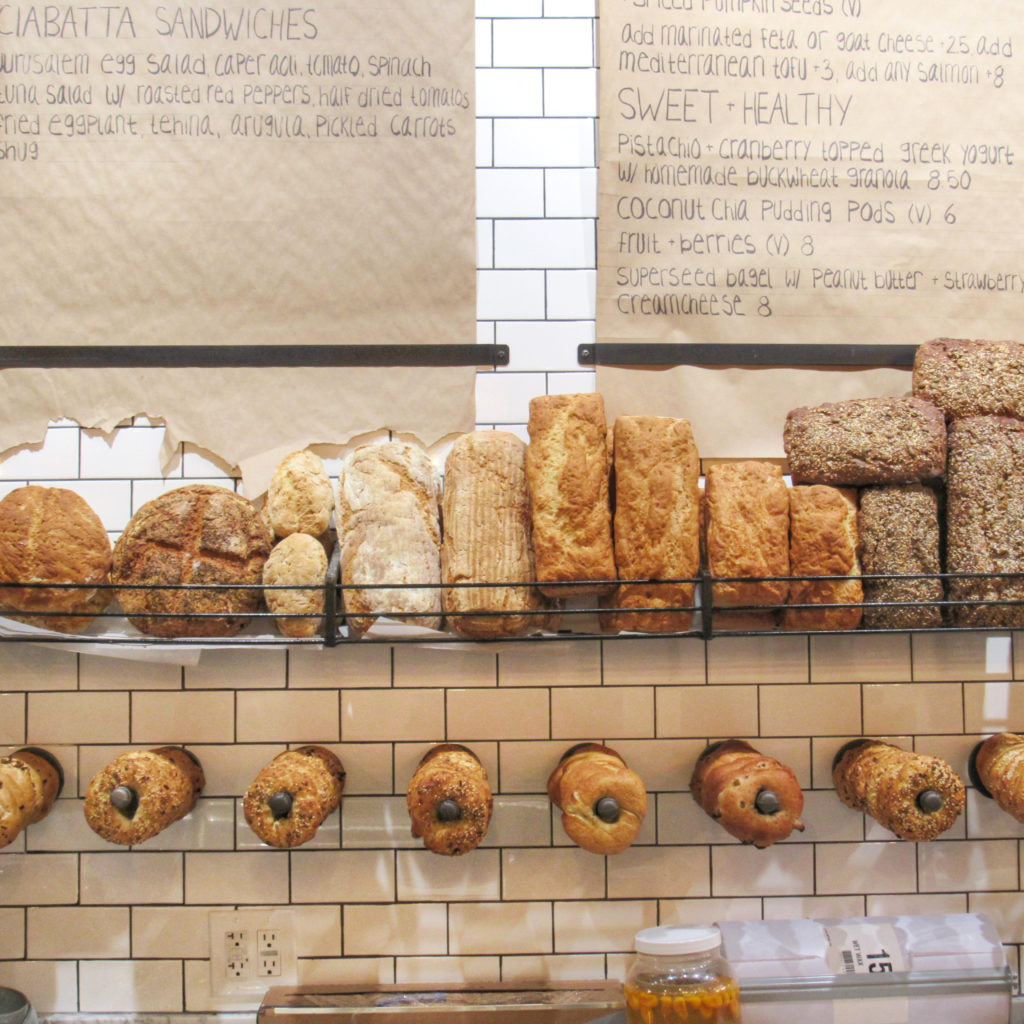 The soft opening is underway at the brand new Modern Bread & Bagel in Manhattan: an artisan bakehouse and cafe offering fully gluten free items you would never expect to be GF. Attention Celiacs: every item sold here is fully gluten free.
Started by the founder of Blends by Orly, a successful kosher gluten free flour company, Orly is bringing her love of quality food and travel, as well as her gluten free expertise, to the Upper West Side.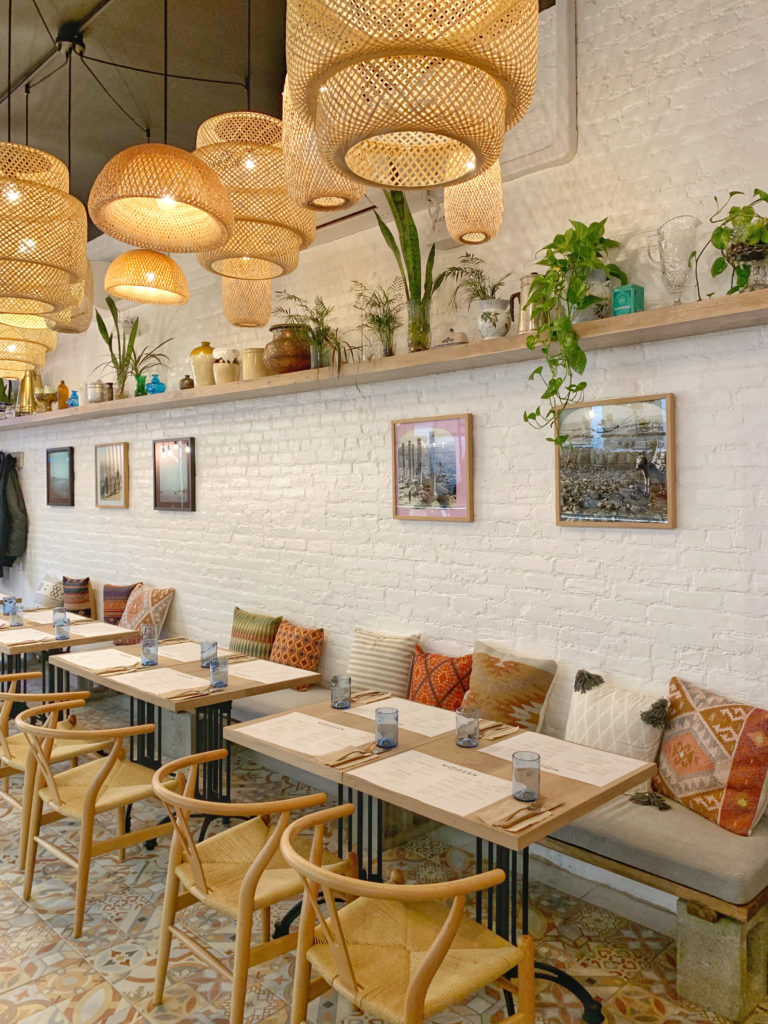 Located at 472 Columbus Avenue, Modern Bread & Bagel is a few concepts in one.
It's an artisan bakery, serving breads, bagels, cakes, pastries … made with ancient grains instead of gluten flours. You won't even realize it's gluten free! Bakery items include:
Cookies, cinnamon buns, babka, rugelach, pop tarts, banana bread, fried donuts, and more
New York style bagels
Multi seed whole grain and other artisan breads
Ciabatta breads
Baguettes
Focaccias
and more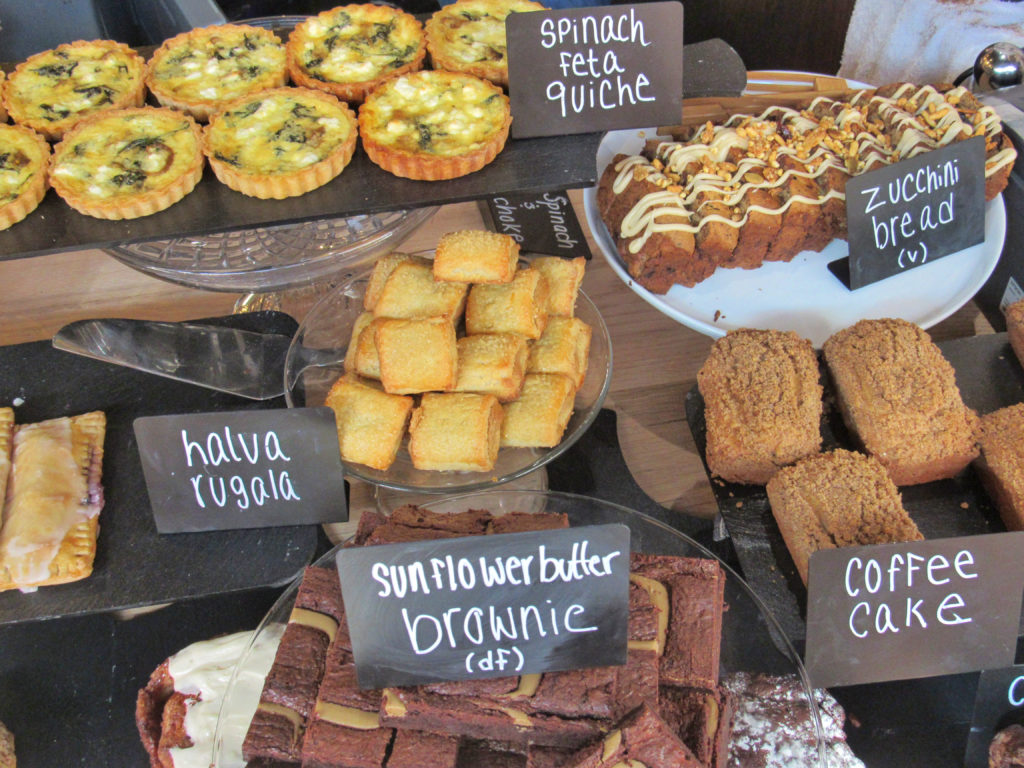 It's also a maker of fine kosher products and seller of fine kosher cheeses. (Everything is made in house, except the hard cheeses). Items you can find in their cold case include:
8 different house made cream cheeses
Labne, hummus, egg salad, tuna
3 grab and go sandwiches (different daily), or make your own sandwich
Fresh fancy Yogurts with nuts and berries
4 different salads daily
Cheeses from The Cheese Guy and other kosher cheese makers
Herbal teas
Coffees inspired by Australia
Home made sodas made with fresh fruit
Fresh squeezed juices
and more
Click here for the weekly specials and in-house drink menu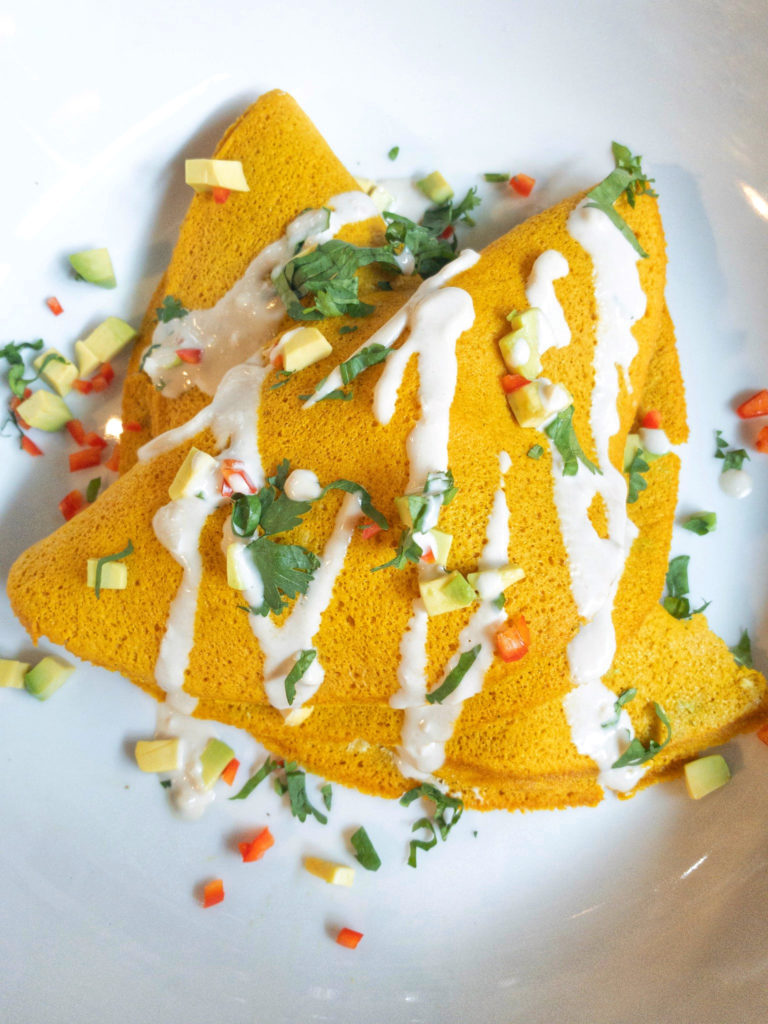 And last but not least, it's a cafe/restaurant seating nearly 50 diners serving an all-day brunch. The restaurant specializes in eggs, fish, and cheese dishes, but can supplement any of those items for vegetarian or vegan diners.
Menu items include:
Cinnamon babka french toast
Corn & goat cheese fritters
Lemon ricotta hotcakes
A big board of various salmon dishes
Avocado toast with Pomegranate
Breakfast grilled cheese
and so much more
Click here to download the restaurant menu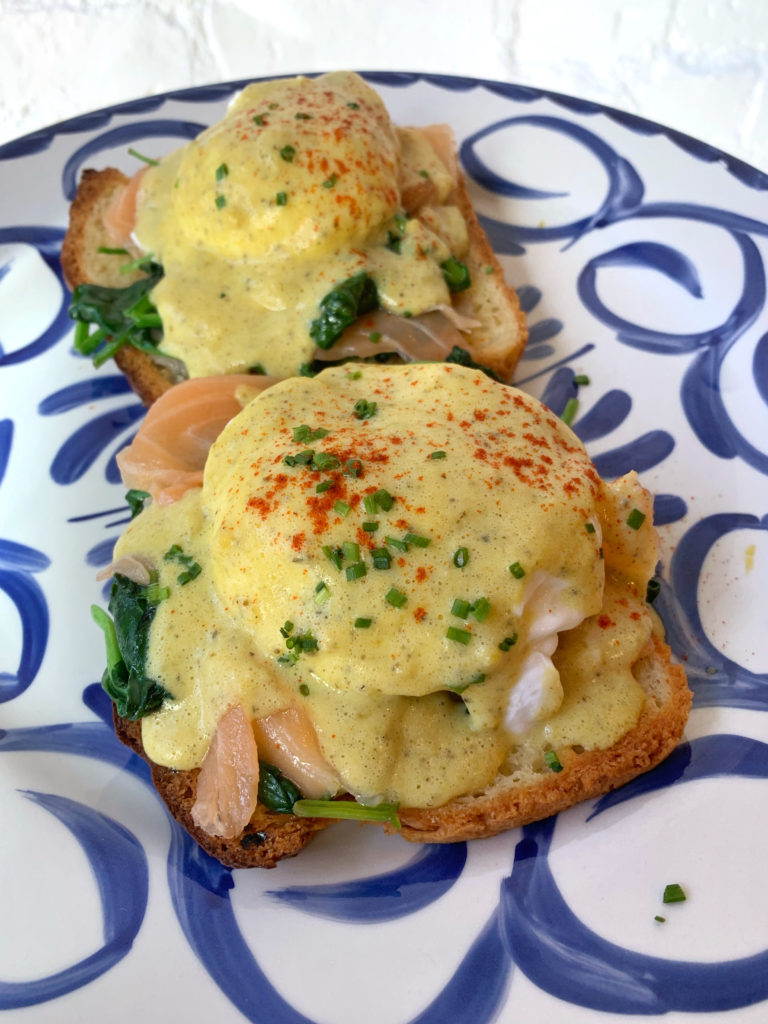 The restaurant also serves kosher wines by the glass, wines from all over the world, even the high end wines. These will include both mevushal and non-mevushal wines.
Modern Bread & Bagel is open Sunday – Friday from 7am until 4pm. Closed Shabbat and Jewish Holidays.
Futhermore, every night the facility turns over and becomes a fully kosher dairy and gluten free Mediterranean restaurant named Arba. Arba will not be open for another few weeks. Between 4-5:30pm the facility turns over. Arba plans on being open from 5:30 until late (More on Arba in an upcoming post).
Modern Bread and Bagel is kosher certified by the IKC. [The only reason it is IKC is because the restaurant serves non-mevushal kosher wines. The restaurant is considering getting a secondary hashgacha for the house-made products].
Scroll down for more pics.