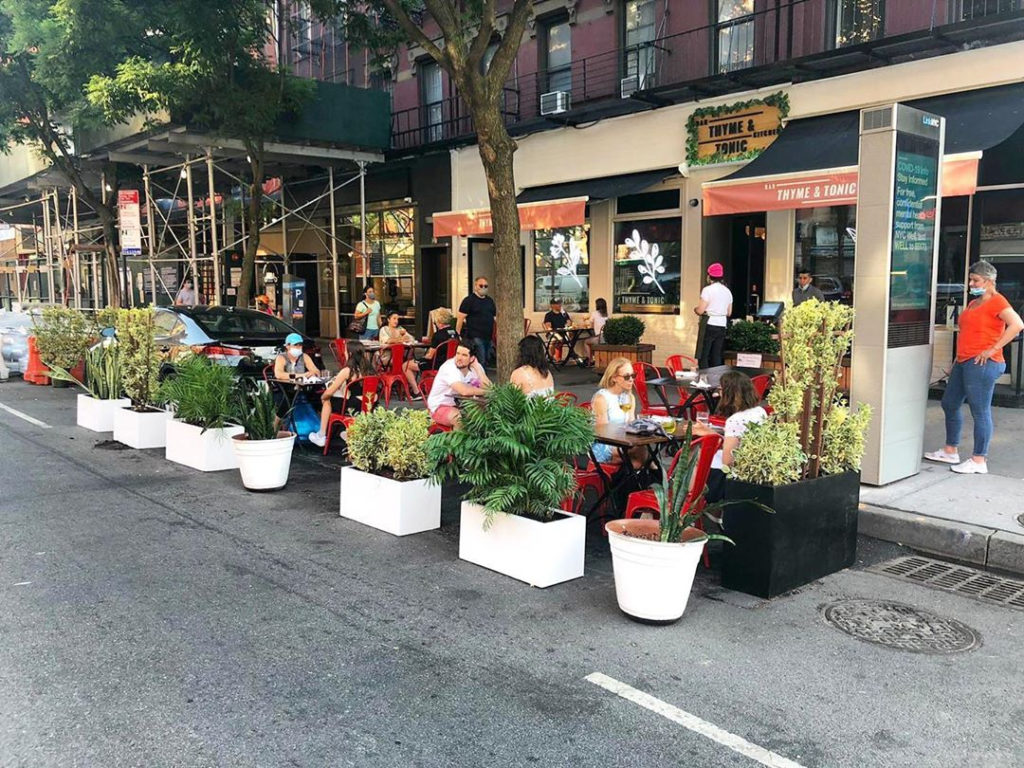 Brand new on the Upper West Side of Manhattan, Thyme & Tonic, a vegetarian (mostly vegan) kosher certified restaurant, already with outdoor seating.
The restaurant is run by the owners of Modern Bread & Bagel / Arba, and is located just next door to that duo on Columbus Ave and W83rd st. Thyme & Tonic bills itself as a gastropub serving fresh produce and vegetable forward dishes. Their cocktails and elixirs are "garden to glass," and they've designed fun tapas style dishes meant to share. Their menu is primarily vegan, they do use dairy, organic eggs, and sustainable fish in select dishes. The entire menu is gluten free, and most of their dishes are nut free. "Impossible" meats and "Just Eggs" are featured in their dishes.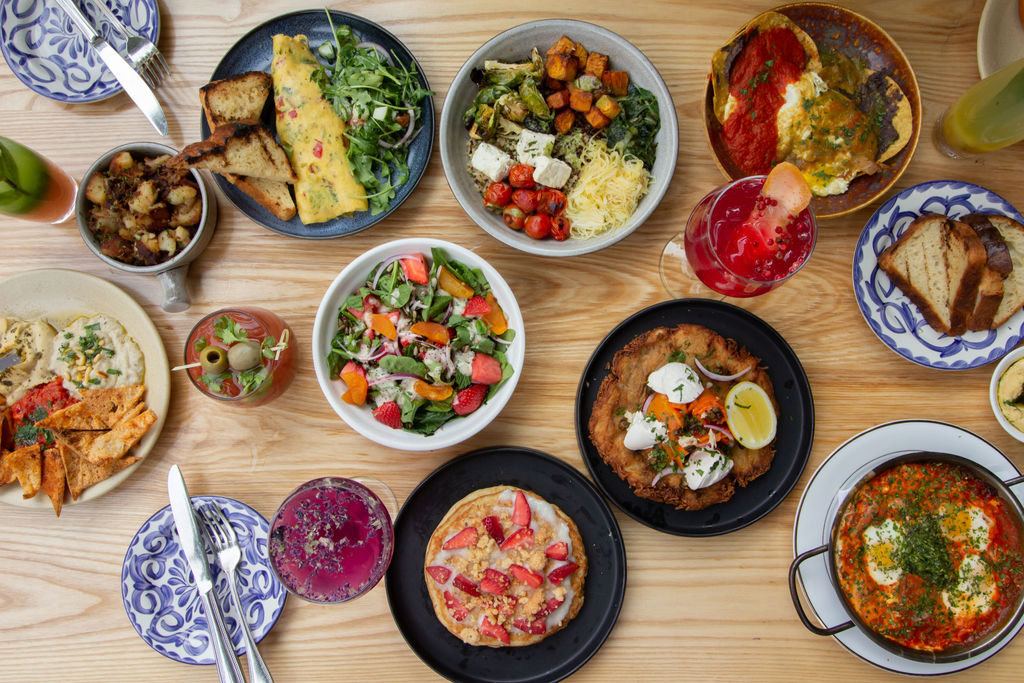 Their brunch (see pics below) is a combined effort with next door's Modern Bread & Bagel, leveraging their delicious gluten free breads, bagels, and other items + mixed cocktails from the in-house bar and mixologist making for a perfect kosher veggie boozy brunch.
The dinner menu features funky soups, Impossible Burgers, Chick'n dishes, Impossible and/or Mahi Mahi tacos, pastas, rice bowls, salads, açai bowls, and more.
The gastropub / restaurant has a huge indoor bar, which will become useful once indoor dining is allowed again in Manhattan. The menu items are cost effective for a midscale eatery with the highest priced dish at $29, most items are priced under $20.
Thyme & Tonic is kosher certified by IKC and is located at 474 Columbus Ave. New York, NY.
Online orders for pickup and delivery can be made here.