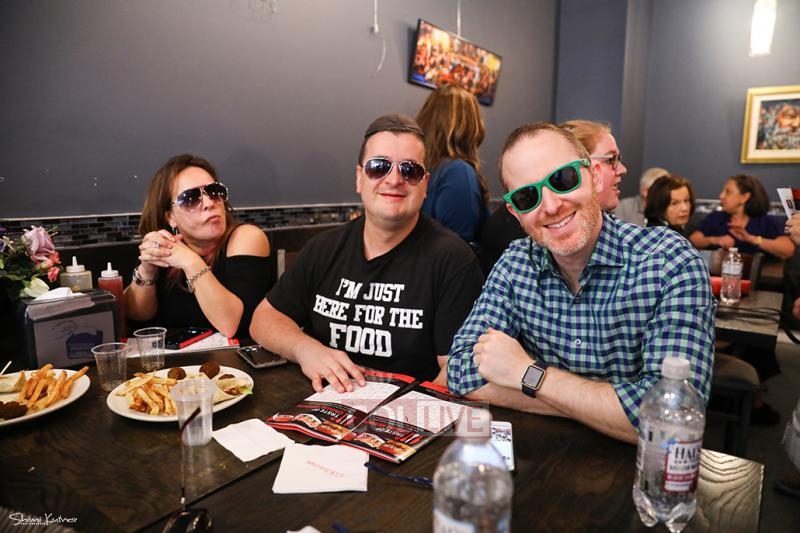 Taste of Crown Heights is a delicious Kosher Food Crawl, an annual event in Crown Heights, Brooklyn, now in year two, run by JMenu and sponsored by YeahThatsKosher!
This is a fundraiser for important charity work, details on that below. Tickets are $54 each and can be purchased here.
Participating restaurants and eateries include:
ALENbi

Baguette Express

Bakerie 
Benz's
Calabria

Chocolatte Espresso Bar
Dean Street Cafe

Eber's Wine & Liquor

Empire Grill

Ess & Bentch 
Hal's New York Seltzer 
Izzy's BBQ Smokehouse
JJ's Holy Cow
Koshertown – Shabbos Takeout by Chef Shosh
Mama Kitchen
Mendy's @ the JCM

Mermelstein's & Kohen Bros. Catering

Natural Treats Juice bar

Noribar Sushi Lounge

Pho-Men on Troy

Prime Avenue

Raskin's Fish
Sushi Spot

Sweet Expressions
The Jew Stew
Wine By The Case
The event functions as a fundraiser for Toys For Hospitalized Children – a division of NCFJE, an organization that helps our community day-in-day-out. 100% of proceeds from the event goes to the charity. 
?Win 2 tickets to this Sunday's TASTE OF CROWN HEIGHTS food crawl … Entry is on Instagram ONLY: https://instagram.com/p/Boyz9buBGsY/
MORE ABOUT THE EVENT:
We are very excited to announce the 2nd annual Taste Of Crown Heights – Kosher Food Crawl, Sunday Oct 14, 1-4 PM!
Come experience the famous Crown Heights food scene! This walk-able trail on Kingston Avenue will feature local restaurants, beverage shops, and caterers. Over 20 local vendors will be serving bite-size samples of their signature dish or beverage, and participants will be able to sample and rate each vendor along the route. Attendees will enjoy a variety of food and drink, local vibes, and a great day out with family and friends!
All proceeds from ticket sales are going to benefit Toys For Hospitalized Children – A division of NCFJE.
All dishes & beverages are Meat/Parve, no Dairy will be served.
The judges that will be determining the "Expert's Choice Award" for the greatest taste of Crown Heights:
Alex Cutler – Instructor @ the Culinary Institute of America
Mina Newman – Executive Chef @ Sen Sakana, Winner of Chopped 2009
Josh Massin – Executive Chef and Owner @ Nobo Wine & Grill