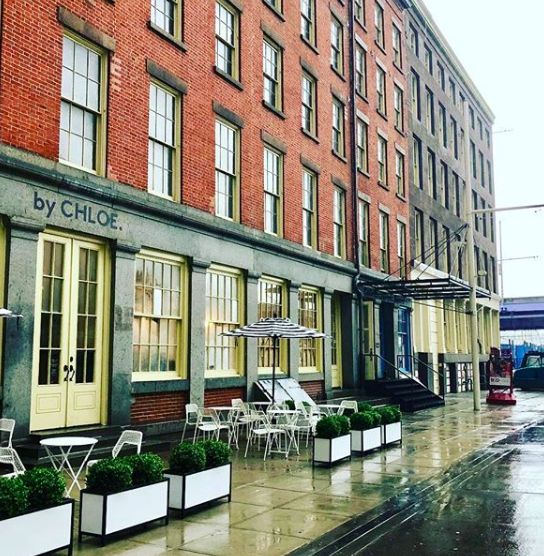 The popular kosher & vegan (often referred to as "plant-based") restaurant chain that has opened restaurants all over NYC over the last few years,
By Chloe
, has just opened its newest shop at the South Street Seaport.
By Chloe
has opened both a restaurant and a "Sweets" shop filled with kosher vegan desserts next door.
This Seaport restaurant has been over 2 years in the making, originally announced in May 2016, so this specific location has been a long time coming.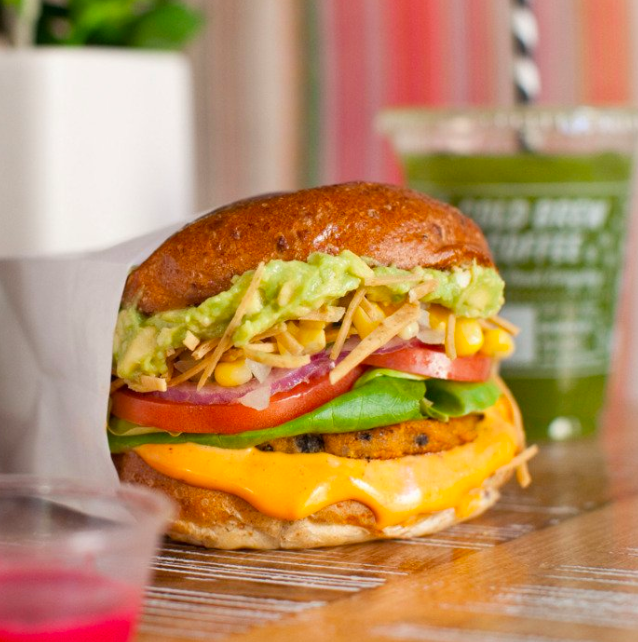 The largest of all of the By Chloe restaurants (which has locations all over Manhattan, and in Brooklyn, Boston, Providence, and Los Angeles) features  the restaurant's signature menu items including the Guac and Classic burgers, Quinoa Taco Salad, Sweet Potato Mac n' Cheese with Shiitake Bacon, Cookies, Cupcakes, Dairy-Free Ice Cream, Cold-pressed Juices, and a large grab and go selection.
By Chloe restaurants are kosher certified by the IKC.