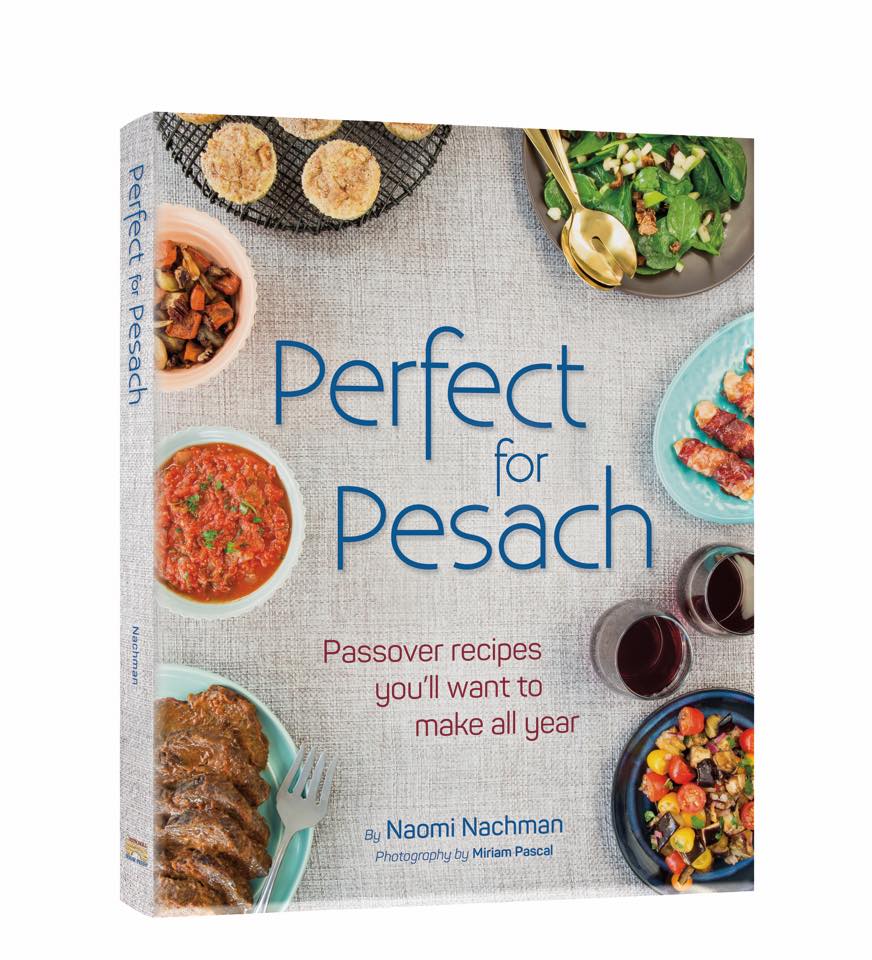 Just in time for Pesach, we're giving away Naomi Nachman's awesome Kosher for Passover cookbook: PERFECT FOR PESACH!
You have 2 days to enter, and the winner will be chosen at random from the entries submitted by Thursday night 3/22/18.
This cookbook features gluten free, good for all year, easy and accessible recipes, brand new Kosher L'Pesach concepts like charoset salad, quinoa hummus, and pastrami meatballs.
Healthy cooking. No margarine used whatsoever.
Featuring beautiful pictures by Miriam Pascal.