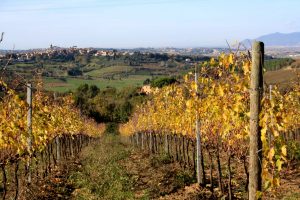 Travelers looking for kosher food in Italy will be thrilled to hear about Cantina Guiliano, a kosher Tuscan winery. It is run by a couple that has roots in wine and food. The menu for the restaurant is based on the farm to table concept. All cheese, pasta, jams, gelato, and olive oil are all homemade.
With the fresh eating mentality in mind, the menu changes based on availability of seasonal vegetables and fish. Dishes can include hand-made ravioli (with ricotta and herb pesto), Tuscan antipasti (cheese, jam, crostini, grilled marinated vegetables, olives), fresh fish (sea bass with garden vegetables), and mascarpone ice cream for dessert.
Prices for the meals range from 30-50 Euros (~$35-60). The Shabbat package is about 120 Euros (~$140). Rates for rooms range from 60 Euros (~$70) from September to May, and 80 Euros (~$94) from June to August.
Breakfast, shabbat meals, and picnic "to go" dishes are also available.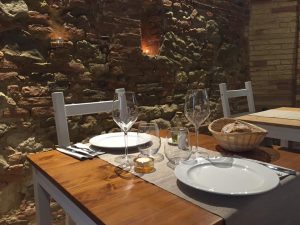 Lunch and dinner is served throughout season, which runs from April 24th-November 30th, Sundays through Thursdays. By reservation only.
Cantina Guiliano is certified by Rav Didi, chief Rabbi of Livorno. All cheese is Cholov Yisroel and all baked goods are Pat Yisroel.