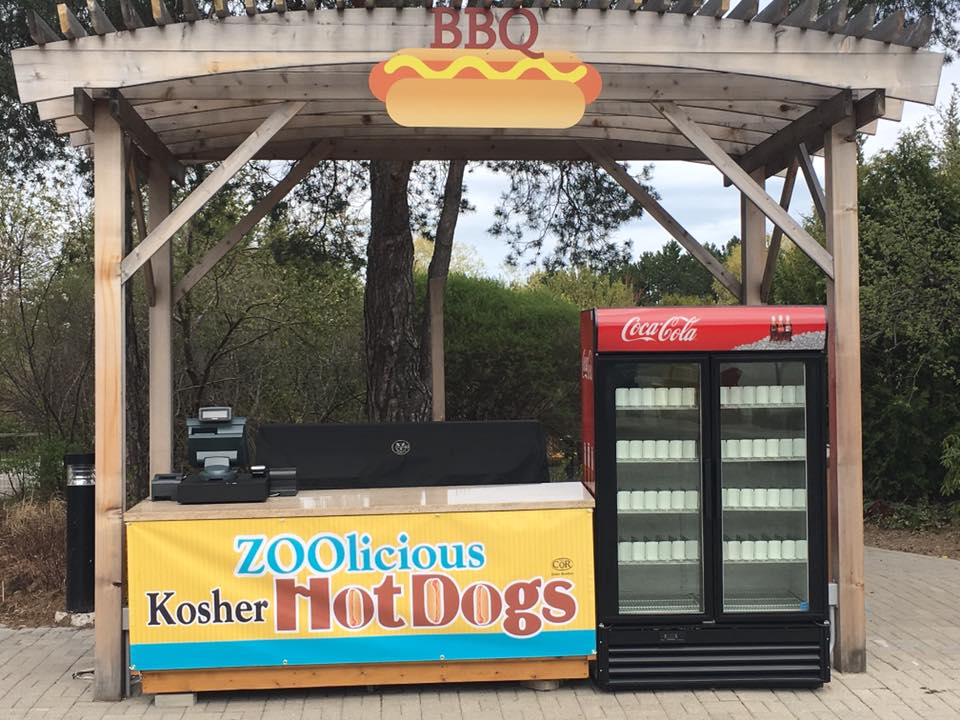 Provided by Howie T's, The Toronto Zoo will now be featuring a kosher food stand featuring grilled hot dogs and other items for the summer season.
The kosher stand, named Zoolicious, is open from 10am until Zoo closing, Sunday to Friday.
You can find the kosher stand at the Discovery Zone, right next to the entrance to the Pandas.
Howie T's is kosher certified by the COR.