The Koshery, now open in South Tampa, will delight residents and tourists as the only kosher act for miles, serving as Tampa's only Glatt Kosher restaurant.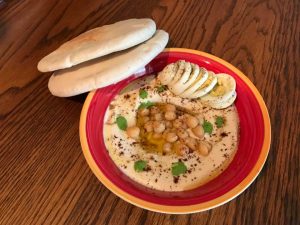 Appetizers include different varieties of hummus, salad samplers, dips, and wings. Sandwich options include shwarma, Israeli kababs, pargiot, schnitzel, falafel, and sabich.
Customers can choose two side dishes when ordering an entree (Israeli salad, steamed vegetables, french fries, rice, or mashed potatoes). Rib eye steaks, burgers made with a special house made seasoning, grilled salmon, tilapia, and others are on the menu. Kids can order burgers, hot dogs, schnitzel, or spaghetti with marinara sauce.
Desserts include mousse chocolate, lava cakes, parve ice creams, and baklava cookies.
Hours of operation are Sundays 11am-10:30pm, Mondays-Thursdays 12pm-10pm, and Fridays 11:30am-3:30pm.
Both Chabad Rabbis in the area, Rabbi Uriel Rivkin and Rabbi Mendy Dubrowski, joined forces to provide kosher certification to The Koshery.