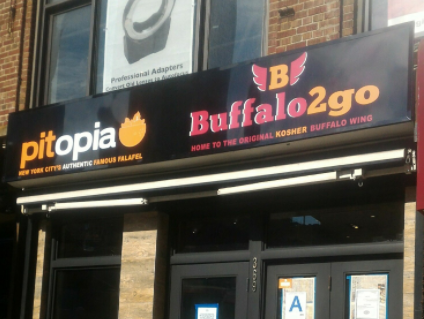 Pitopia, the popular Mediterranean restaurant serving falafel, shwarma, and schnitzel near B&H was closed for a short period of remodeling. Reopening today, the restaurant has more to offer with a kosher buffalo wings offering via Buffalo2Go.
Late last year at Pitopia's previous location on W37th st., Buffalo2Go was run as a 1 week pop-up, hosted by renowned chef Quincy Drakeford. Now, an expanded buffalo wing menu is here to stay alongside the familiar Mediterranean offerings of Pitopia.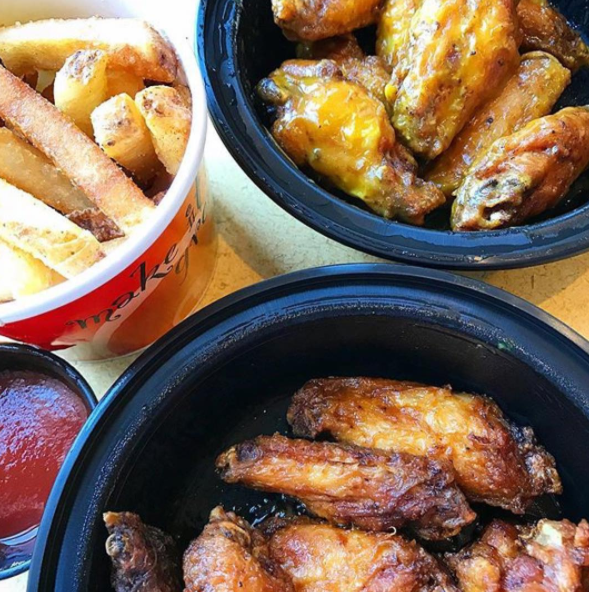 Pitopia and Buffalo2Go are kosher supervised by Rabbi Yisroel Gornish.