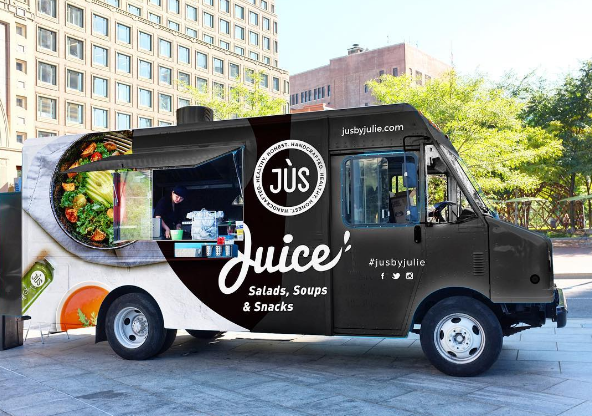 JUS by Julie just launched its first food / juice truck on the streets of NYC. Hitting midtown Manhattan today for the first time, the brand known for healthy juices made from pure and raw ingredients is starting to offer food from its truck, namely a variety of fresh and healthy salads, soups, and snacks, in addition to its brand name juices.
One of their dishes being offered is a Kale Falafel salad (see pic). Full menu coming soon.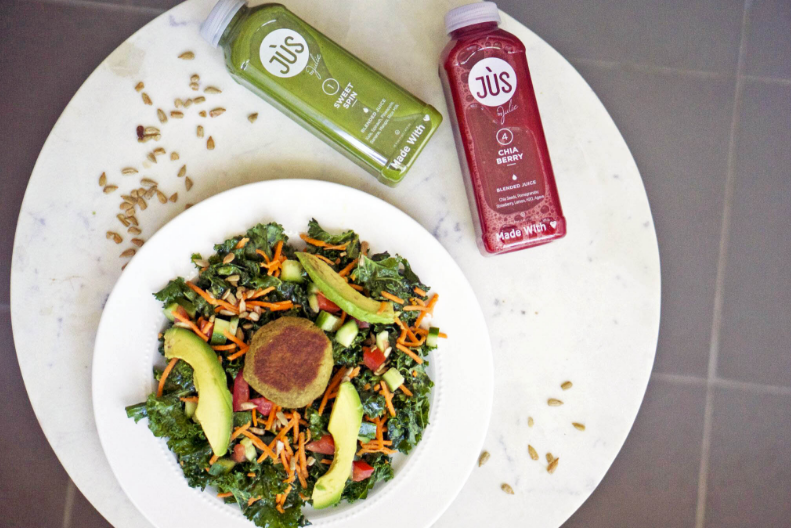 For up-to-date location info, follow their Twitter account: @JUSFoodTruck.
JUS by Julie is kosher certified under the OU.