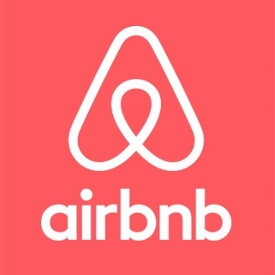 However, there are many instances where major chain hotels (that accept points) do not exist. This is often the case in or near frum Jewish neighborhoods around the world. That is where
AirBNB
can step in. For those still unfamiliar with the company, AirBNB allows anyone to rent out their house, apartment, villa, room, etc. to anyone else.
One should look always look into AirBNB when hotel options aren't available, but know that there won't always be a huge supply of options in every area.
We decided to take a look at AirBNB availability (as of the of July 2015, looking at a 2-night stay at the end of the summer) in and around major from neighborhoods around the world. (While we looked at many areas around the world, obviously we didn't search all. Comment below and we can look into another area and add it to this list. Additionally, while this is only a search at a snapshot in time, even if we add 50-150% more available options for future dates, this unscientific research should be a decent indicator of what exists in any given area. Also keep in mind that more AirBNB hosts may add listings to these areas in the future, so it'll be worth checking back in a year to see if things have changed).
Here are the neighborhoods we're looked into (please be patient as we fill this out – come back soon as we're in process of looking through all of these areas):
ISRAEL – [coming soon]
New York
New Jersey – [coming soon]

Teaneck / Englewood
Lakewood
Deal

Boston – [coming soon]
Philadelphia – [coming soon]

Bala Cynwyd / Merion Station

Maryland / DC – [coming soon]

Baltimore (specific neighborhood)
Silver Spring
(neighborhood in DC)

Florida – [coming soon]

Boca Raton
Miami Beach
Bal Harbour / Surfside
North Miami Beach / Aventura
Ft. Lauderdale / Hollywood / Hallendale

Chicago – [coming soon]
Los Angeles – [coming soon]

Beverlywood / Pico/Robertson
La Brea

Canada – [coming soon]

Montreal
Toronto

Lawrence / Bathurst
Vaughn

UK – [coming soon]
France – [coming soon]
Italy – [coming soon]
Panama – [coming soon]
Argentina – [coming soon]
Brazil – [coming soon]
Uruguay – [coming soon]
South Africa – [coming soon]
Australia – [coming soon]