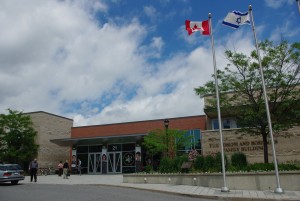 A new kosher restaurant is set to open in early August at the Soloway Jewish Community Centre (JCC) in Ottawa, ON, Canada.
Babi's Restaurant, a dairy and pareve kosher eatery, will serve fresh baked goods, healthy foods including homemade protein bars and smoothies, plus a variety of Middle Eastern and Mediterranean dishes.
The owner is a trained pastry chef will be baking croissants, scones, and other sweet treats, as well as eggs & salads for breakfast & lunch meals.
Babi's will be open for limited hours during the rest of the summer. Hours will be extended in September when the restaurant will begin the day with breakfast at 7 am and close around 7 pm. Friday hours will be shorter.