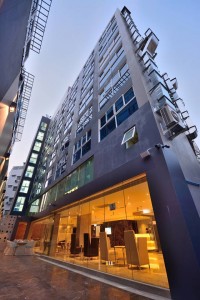 In the Thai beach resort town of Pattaya (about 90 minutes south of Bangkok's airport), luxury property developer Tulip Group has announced the opening of a new property in conjunction with Centara Hotels & Resorts under the boutique brand Centra.
Centra Avenue Hotel Pattaya is centrally located behind Pattaya Second Road, close to the Avenue shopping complex, and sits directly behind Tulip's luxury condo and hotel project Centara Avenue Residence & Suites.
The boutique hotel will be Thailand's first ever Kosher hotel, with Kosher food being served in the main dining room as well as having an onsite synagogue, which will cater for the ever growing tourist market from the Jewish community spending holidays in Pattaya. Set on the second floor, the hotel's restaurant serves Kosher meals influenced by the local Thai & Asian and other international cuisines and is open from 6:30am to 10:30pm.
Based on our research, the hotel seems to cater to the Israeli traveler, with their Facebook page in Hebrew.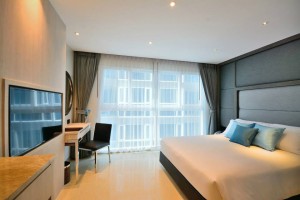 The hotel offers a full restaurant, coffee shop, luxurious rooms, marble walled lobby, rooftop swimming pool and gym.
Kosher supervision is unknown at the moment, but according to their website, their "chefs do not use gas to cook during Shabbat" (which is a bit odd). There is a shul adjacent to the kosher dining room with daily minyanim and for Shabbat, electronic key cards are replaced with standards keys and the hotel's lifts will automatically stop at every floor.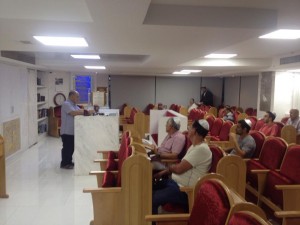 While there is no Chabad in Pattaya, there are numerous Chabad houses in Thailand, and Chabad ran an active Pesach seder in years past in Pattaya.
Source: PattayaMail.com