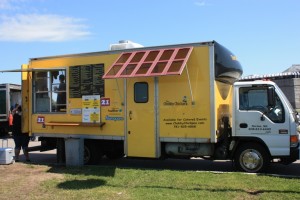 Boston is now the latest city to jump onto the Kosher food truck bandwagon! The Chubby Chickpea,an already popular food truck in will be going Kosher by the end of September according to owner Avi Shemtov in his recent interview with the Boston Eater.
In addition to his food truck (@ChubbyFoodTruck), Shemtov plans to turn his Canton, MA restaurant Glatt Kosher by the end of September as well, making it the first Kosher restaurant south of Boston. Their new target market is not only practicing Jews, but vegetarians and health-nuts as well. Shemtov wants to make it clear that there is more to being kosher than just not mixing meat and cheese, just as high standards of cleanliness.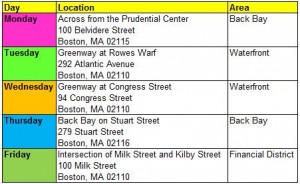 Their new menu will be a blend of Kosher bistro and Sephardic street fare, with items such as authentic Israeli shawarma from a spit, and smoked brisket on a braided seeded roll with horseradish aioli and caramelized onions, gracing the menu. There will also be a rotating dinner menu at the restaurant 3 nights a week, ranging from rib eye steak to fish, depending on what shipments they receive from New York City that day.
The Chubby Chickpea is under the kashrus supervision of the KVH, a division of the Rabbinical Council of New England.
Source: Boston Eater