Kosher-keepers in Midtown rejoice! If you love HaKadosh BBQ, and are still mourning the loss of Kosher Delight, say hello to your new best friend: Grill on Wheels. This full-time Kosher burger truck launched this week with their first location is on 46th Street between 6th & 5th Aves.
Some of their menu items include hamburgers (obviously), shawarma, crazy chicken, and honey schnitzel. Check out their full menu at GrillOnWheelsNYC.com.
Their location may change daily, so you can follow them on Twitter: @GrillonWheelsNY for updates, as their website does not list their location.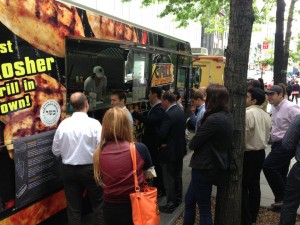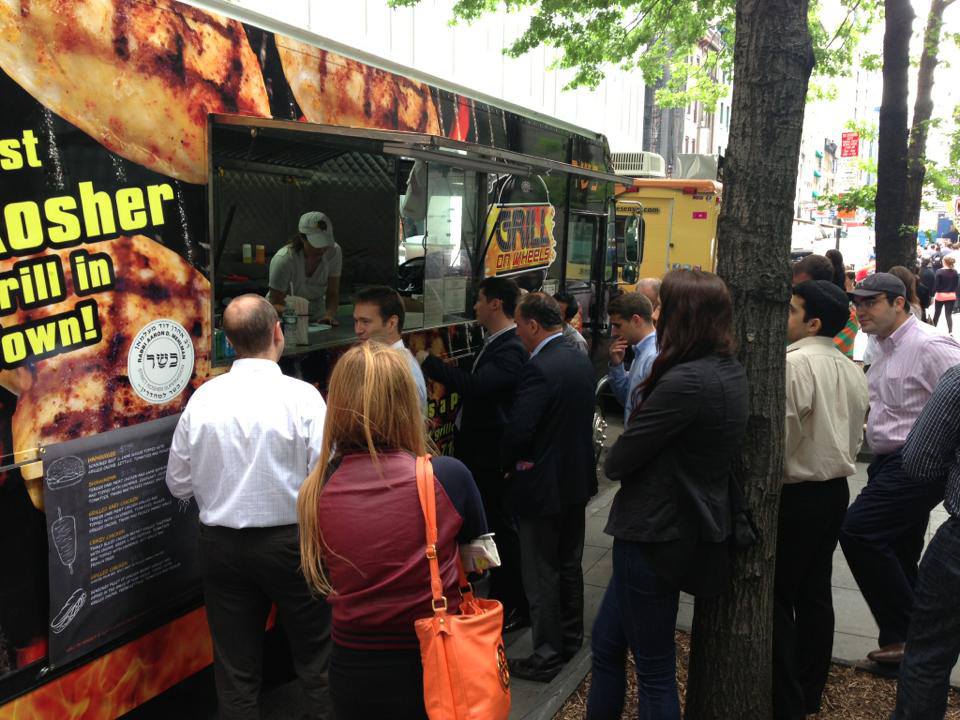 Grill On Wheels is under the supervision of Rabbi Aaron D. Mehlman of National Kosher Supervision.
NewYorkStreetFood.com gives an incredibly detailed review of their food, from the saltiness of their fries to the crispiness of the shawarma meat, but notes that they are overpriced. However, they don't take into account that Kosher food always costs more than the non-Kosher version, so in my opinion their prices are usual.
I did notice though, while walking by yesterday, that Moshe's Falafel truck on the corner of 46th and 6th had a much longer line than Grill on Wheels did. Maybe because they ran out of everything except for hamburgers…
Source: Koshertopia
View Larger Map