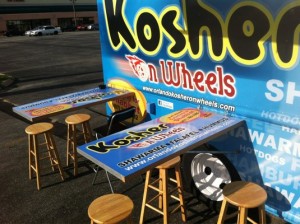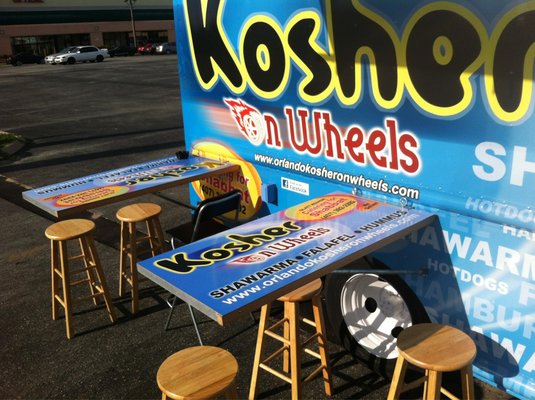 Kosher food trucks appear to be the new hot trend! It started in New York City with Grills on Wheels, then Philadelphia hopped on the bandwagon with Fire Eaters Kosher vegetarian pizza truck, and now Orlando is following suit with Orlando Kosher on Wheels! We can barely keep up!
While they keep their truck parked in the same location daily, Orlando Kosher on Wheels also offers delivery options to businesses and homes. Their menu ranges from Israeli falafel and shawarma to American burgers and fries, and all pretty reasonably priced.
Vacationers in Orlando will never leave hungry to Disney World again!
(Orlando Kosher on Wheels is under the Kosher supervision of Rabbi Yossef Konikov of the Rabbinate of Central Florida.)