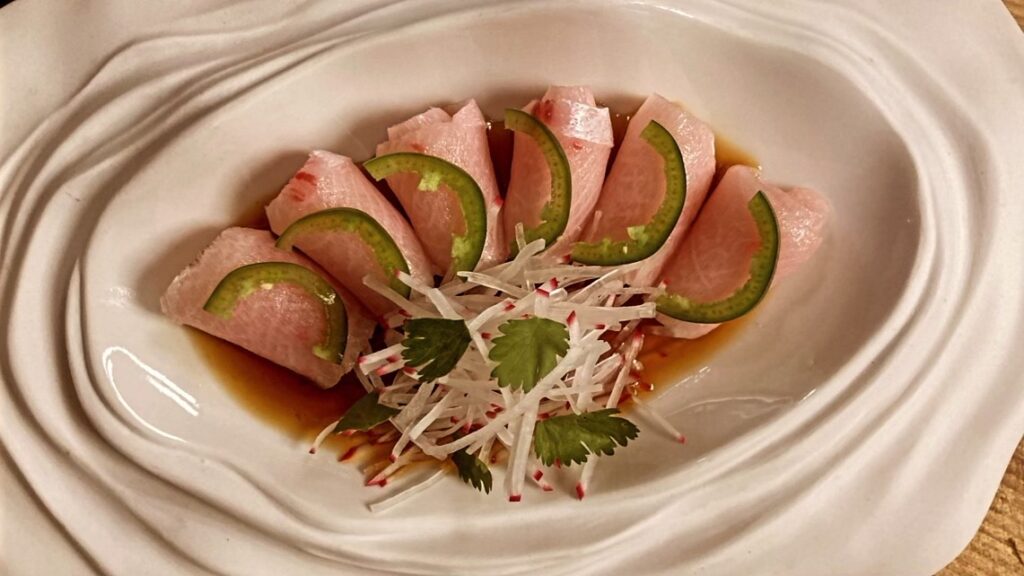 The upscale Lawrence restaurant on Central Ave, MUR, has been closed for most of this year as the restaurant has been going through renovations.

The business's dairy sister restaurant, TRU, was a temporary replacement while TRU was in process of taking over the large space next door. TRU has closed to make way for an expanded MUR experience.
Currently and through the first week of February, MUR will be under a soft opening and only operating out of the original restaurant space.

Starting the second week of February 2023, the reopening of the new MUR restaurant will be revealed, offering approximately triple the amount of dining space, private dining areas for parties, upgraded interior design, and service.
The new soft opening menu, which can be tested out by kosher diners now, features more Asian dishes than previously, including Yellowfin Tuna Ribbon crudo, Dirty Edamame w/ Chili, Truffle Chicken Wontons, Miso Chilean Seabass, as well as Charcoal Rib Eye, Lamb Chop, Short Rib Tacos, and more.

>>> Click here for the full soft opening menu
Given the nature of this reopening, we would expect changes to the menu prior to the grand reopening in February.

MUR is kosher certified by the Vaad of the 5 Towns. The restaurant is located at 310 Central Ave, Lawrence, NY.