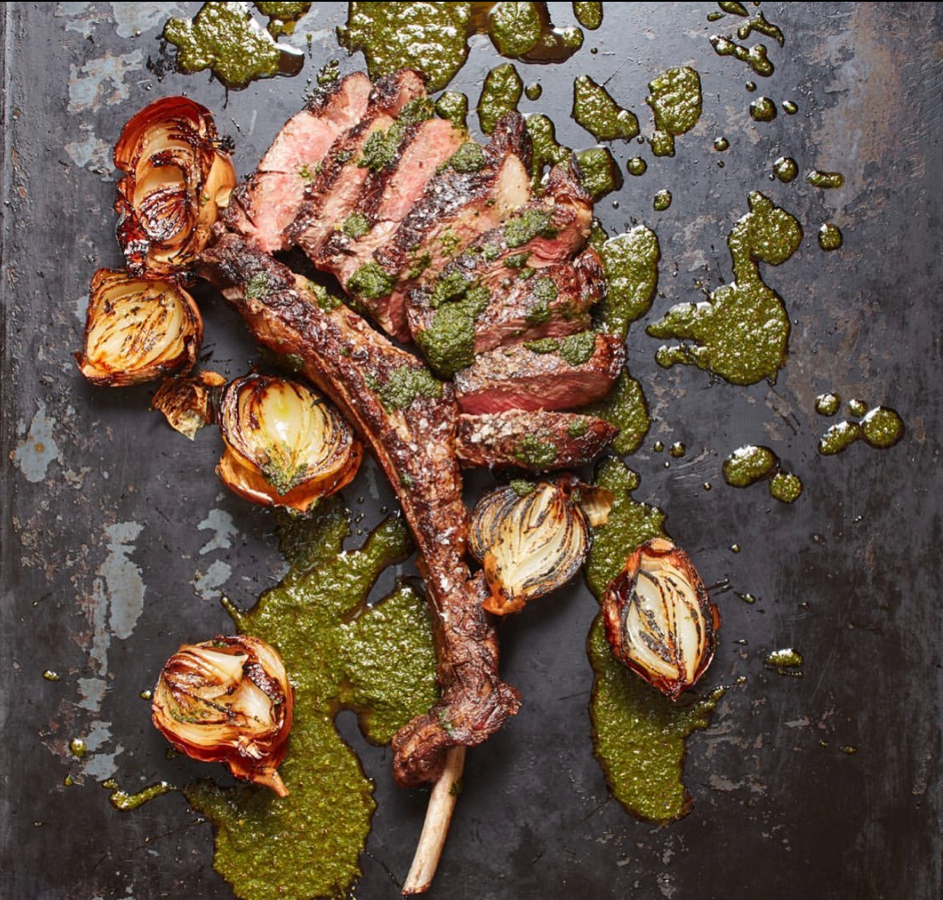 Replacing Cakes & Crumbs on Central Ave in the 5 Towns, MUR, is a brand new meat restaurant by the same owners, serving upscale Israeli cuisine in fine dining setting. The restaurant has high-end table cloth service like Reserve Cut or Doma, with menu items & modern Israeli flavors similar to Alenbi, with some French inspirations and techniques mixed in.
And for the Reserve Cut fans, you may recognize a number of their former staffers who are now working at MUR.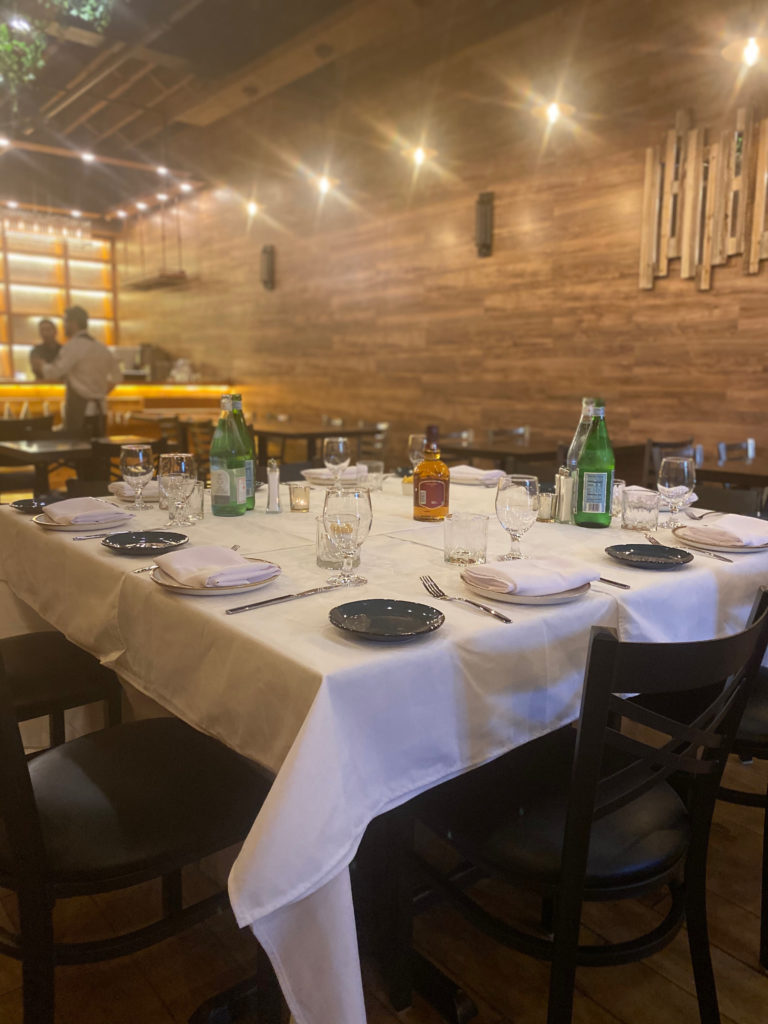 MUR's soft opening is this upcoming Thursday 8/13. For now, the restaurant is dine-in only (with both indoor and outdoor seating available). No delivery or take-out for now. Reservations only, via Resy.
The restaurant's menu features a slew of modern Israeli items including:
Selected STARTERS

Hyssop: Za'atar bread with baladi eggplant aioli 
Israeli Summer: Watermelon and sundried tomato tartar, mint, sumac, black olive paste, and za'atar puff
Moroccan Funnel Cake: Deep fried bun filled with fresh tuna ceviche, cured lemon, potato salad, scallions and pepper relish
Purple Haze: Bulgur and semolina salad, purple onions, parsley, walnuts , mint leaves, roasted beets in honey and thyme, cranberry aioli and dill
Carmel Market Arais: Freshly made pita bread filled with lamb and ras el hannut, roasted eggplant salad spiced with cumin, amba mango relish and tehini
Cauliflower Gratin: Cauliflower done three ways, pikleled, roasted and fried baked with cashio butter and garlic, lemon zest, mango aioli and croutons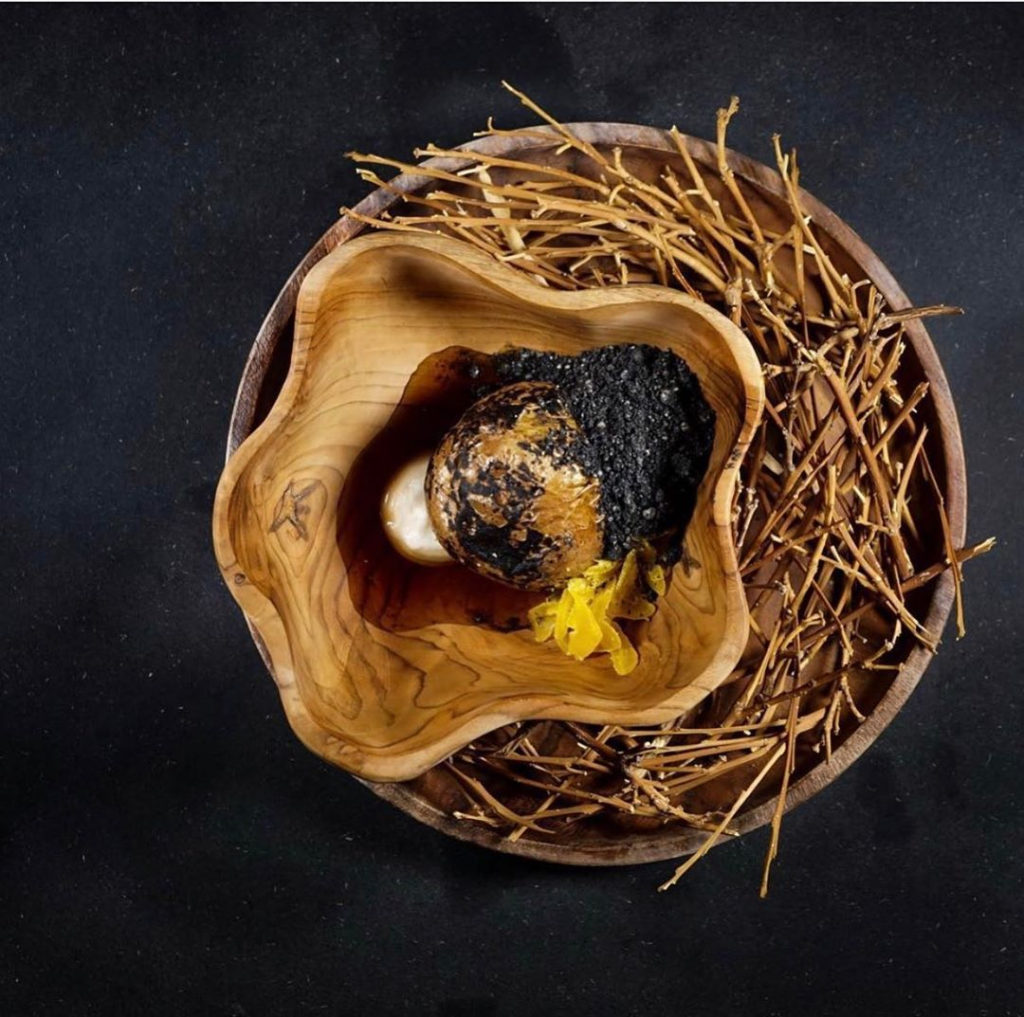 Selected MAINS

Sweet Bread: Roasted challah bread in olive oil, chickpea hummus, mied greens and sweet bread roasted in cumin and lime 
Smoke: Charcoal smoked raata potatoes, re fried with turmeric salt and saffron, coriander and olive oil, sliced denver steak and turmeric foam 
Golan Heights: Sous vide rack of lamb, broad bean, parsley and garlic mash, crispy lemony bulgur wheat
Beetroot and Beyond: Beet and passionfruit soup cooked with Baharat and Persian lemon, served with lamb and apricot dumplings and almond yogurt frozen popcorn
Ribeye: Aged ribeye infused with black coffee and cardamom roasted on an open flame served with forbidden rice makluba and beef broth
Selected DESSERTS

Malabi Express: Coconut malabi flan, rose water, caramelized angel hair, roasted pumpkin jam in cinnamon
Knafe: Angel hairs roasted on charcoal filled with cashio cheese and orange bloom essence, pistachio ice cream, and golden syrup
MUR also has a selection of alcoholic drinks and cocktails, not yet published.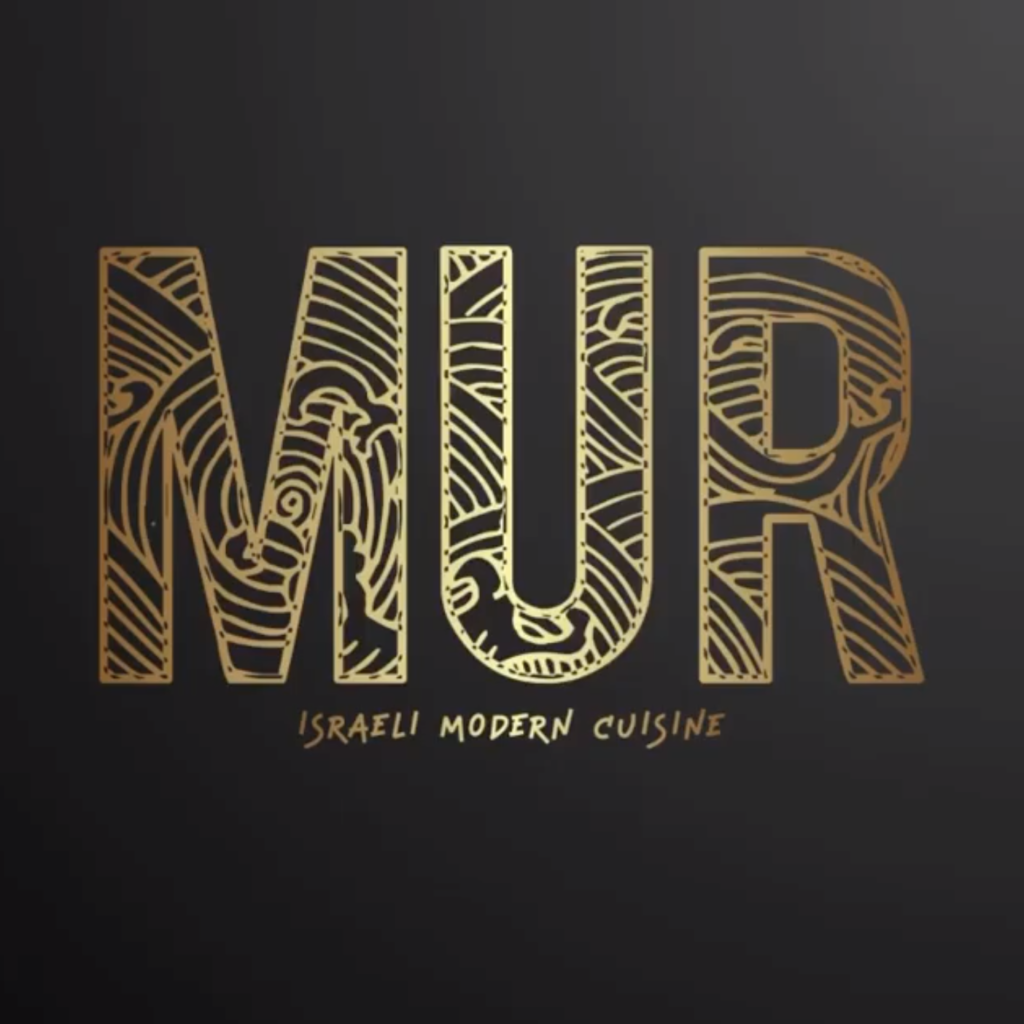 MUR will be only be open for dinner to start, reservations only, from 5pm-12am Sunday-Thursday, closed Friday, and will eventually open for Saturday nights.
Kosher supervision by the Vaad of 5 Towns.
MUR is located at 310 Central Avenue, Lawrence, New York.