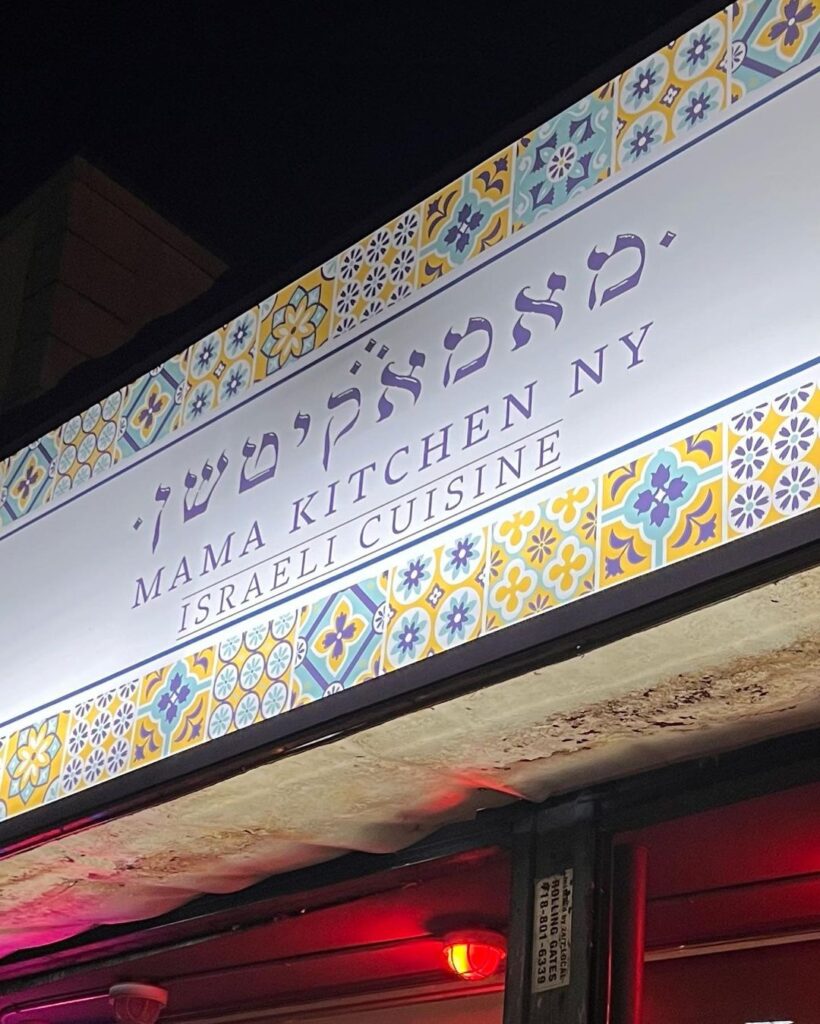 Mama Kitchen is a new Middle Eastern-inspired restaurant can be found on Main St. in Kew Gardens Hills, Queens. Mama Kitchen is the sister restaurant of two Brooklyn eateries, the original Mama Kitchen, and the dairy Almah Cafe.

The original Mama Kitchen opened in 2017 as simple homemade food delivered to offices during lunch hours. The feedback was overwhelmingly positive, leading to the opening a Brooklyn storefront, which was soon followed by the dairy Almah Cafe. Fast forward to 2021, the Mama Kitchen team has just recently launched their third storefront, this time in the heart of Queens. The concept in Queens is the same as Brooklyn, but adds beer and wine, waiter service, and is reservation only.
The Mediterranean and North African menu feature a variety of meats, grains, bread, dips, and more. On Fridays, Mama Kitchen turns into a "shuk," where guests can choose from 20 different salads, a variety of stuffed challahs, borekas, rugelach and croissants to enhance their shabbat tables.
Mama Kitchen is currently open for sit down dinner only, but plans to offer takeout and lunch service in the future. Pre-paid shabbos meals are expected to be offered eventually as well.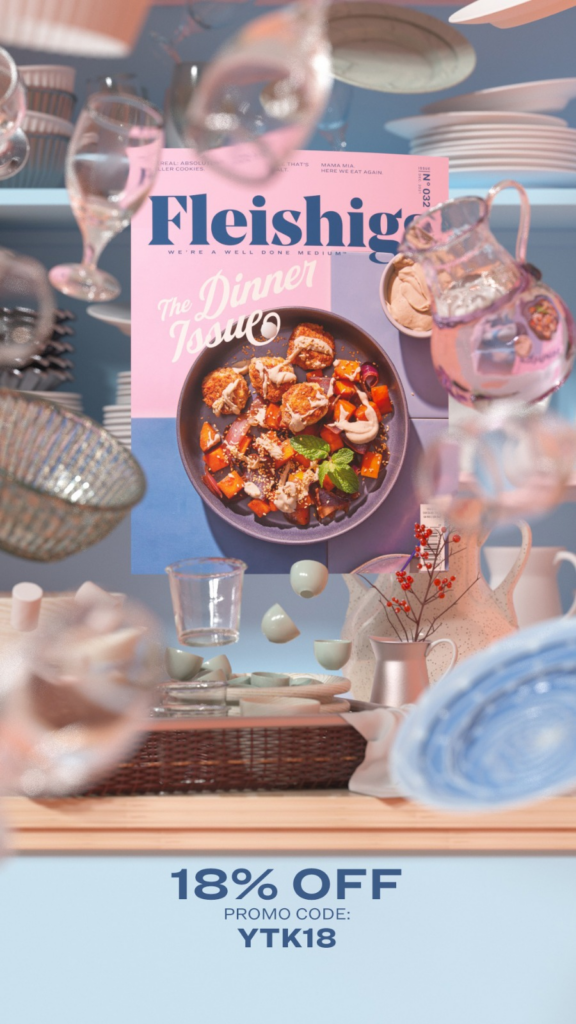 Mama Kitchen was recently profiled in Fleishigs Magazine with YeahThatsKosher's Dani Klein in attendance for a pre-opening dinner that delighted Dani and the other guests. You can read more about that experience in Fleishigs' December issue. New subscribers can receive 18% off a Fleishigs Magazine subscription using code "YTK18" on Fleishigs.com.

Dishes off of Mama Kitchen's menu include apps like warm Jerusalem bagel with a variety of dips like tahini, schug, skordalia (Gree garlic puree), hummus; cabbage three ways (charred & braised cabbage served over pureed cabbage); Moroccan fenna bread with spiced beef & fennel; pulled beef over eggplant cream; tuna ceviche served with Bucharian flatbread. Mains include braised chicken & couscous; braised beef & couscous; lamb & wheat berries; and more. Expect Israeli and North African inspired desserts like sachlav on the menu as well.
Mama Kitchen is located at 67-25 Main St, Queens, NY.
It is kosher certified by CHK.
To start, Mama Kitchen will be open Sunday-Thursday 5pm-11pm, and Motzei Shabbos until midnight.