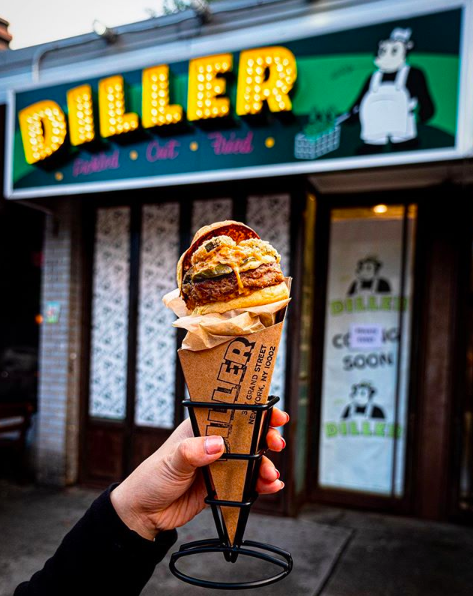 Announced 2.5 years ago, the Lower East Side Manhattan kosher pickle shop, The Pickle Guys, was to open a kosher restaurant next door. Finally coming to fruition this week, the new iteration of the restaurant, named Diller, will be opening Thursday June 27th at 12:30pm.
Originally announced as a restaurant serving fried pickles and chicken sandwiches, the restaurant has pivoted away from meat dishes in favor of pareve and dairy alongside a whole number of fried pickled items like fried pickles, fried okra, fried baby corn, fried mushrooms, and fried string beans.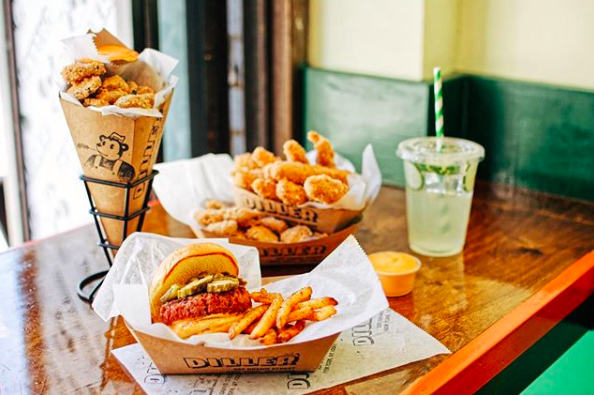 Additionally, the (relatively) small menu features dishes such as Reuben Egg Roll (served with Swiss cheese), Beyond Burger w/cheese & pickles, Jalapeño Poppers (pickled jalapeños stuffed with cheese), Pickled Okra Rice Balls, Spoon Salad filled with a number of pickled veggies, and, of course, their "Diller Fries" (vinegar brined potatoes, double fried, with dill & garlic seasoning).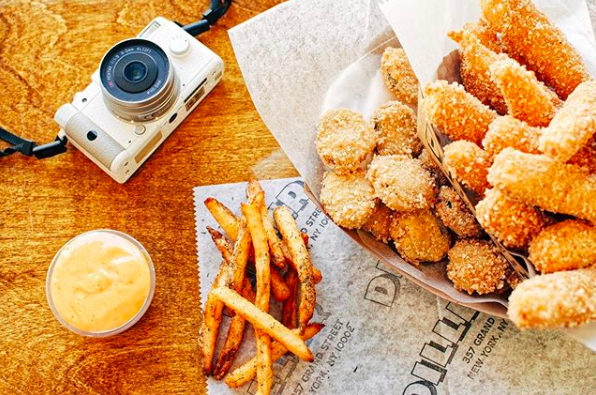 Diller's homemade sauces include Sriracha Aioli, Diller Sauce, Comeback Sauce, XXX Death Sauce, Turmeric Honey Mustard, Roasted Onion Aioli Sauerkraut and Caraway Yogurt, Pickled Pineapple Relish. The restaurant also serves 2 homemade lemonades, including a pickled pineapple lemonade.
Diller is located at 357 Grand St., New York, NY (next to The Pickle Guys – same owners, and down the block from Doughnut Plant's original shop). The restaurant is under the kosher certification of Rabbi Fishelis.