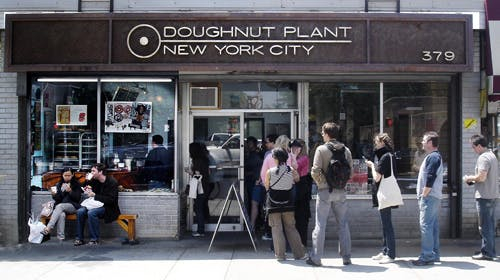 Operating in NYC since 1994, Doughnut Plant has been making kosher keeping donut lovers jealous for over 2 decades. Fortunately, as of this week, the small craft donut shop chain has obtained a kosher certification, opening up their goodies to the kosher world.
Doughnut Plant currently has 5 locations around NYC: 3 in Manhattan (inside Grand Central Station's food hall on the lower level, at the Hotel Chelsea (220 West 23rd Street) and in the Lower East Side at 379 Grand Street – the original location), 1 in Brooklyn (downtown, a few blocks from Atlantic Terminal / Barclays Center at 245 Flatbush Avenue), and 1 in Queens (in LIC at 31 47th Avenue).
What separates Doughnut Plant from most other donut shops, especially the quick service / mass produced shops like Dunkin & Krispy, is that DP only uses high quality ingredients, organic when available, and are handmade fresh daily. There's no eggs, no trans fat, and no preservatives used in any of their products. Even the jelly is made in house. They also use seasonal flavors and produce seasonal items, like a few special Sufganiyot, and a Menorah "ripple". [Most donuts have dairy, and some are vegan]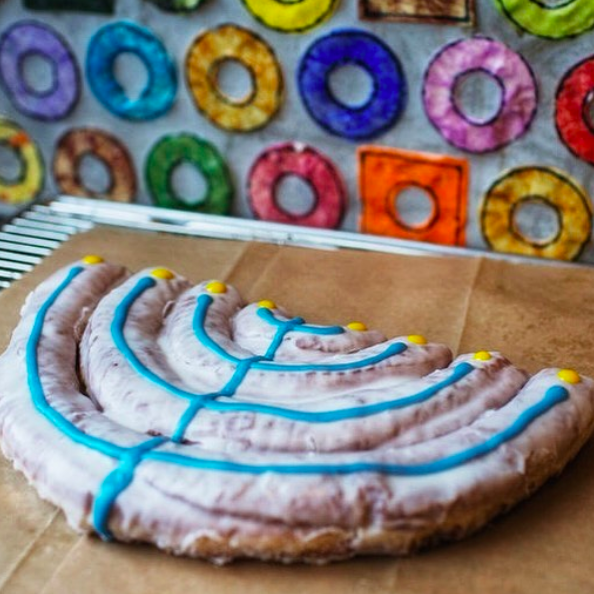 Doughnut Plant is constantly introducing new flavors and donut styles. They offer donuts that are either yeast or cake based, with regular specialty items such as coconut cream square donuts, peanut butter & jam square donuts, créme brûlée doughseeds (smaller doughnuts), carrot cake filled cake doughnut, and so much more. There's also the brand new Doughflowers, a new type of yeast doughnut shaped like roses and available in three glazes: strawberry, rose, and blood orange. Their full line up of donuts is listed here.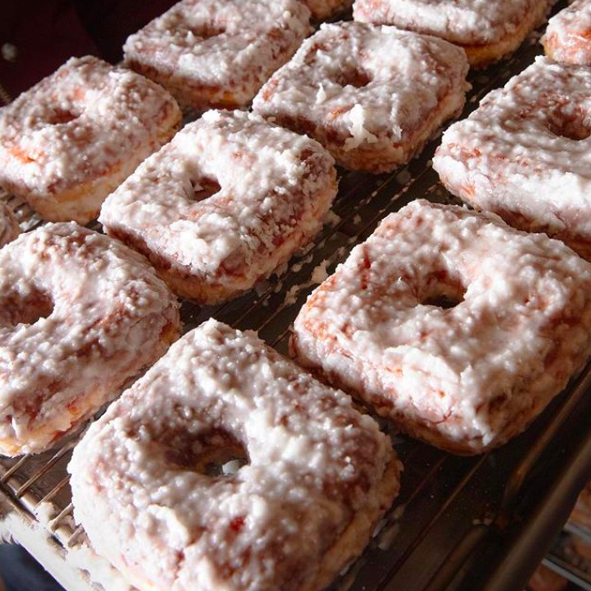 The donut chain only serves donuts and coffee has recently obtained kashrut supervision by UKS (United Kosher Supervision) as kosher dairy (non-Cholov Yisroel).
Hours of operation for each store differ, but most are open fairly late, except the Queens location.