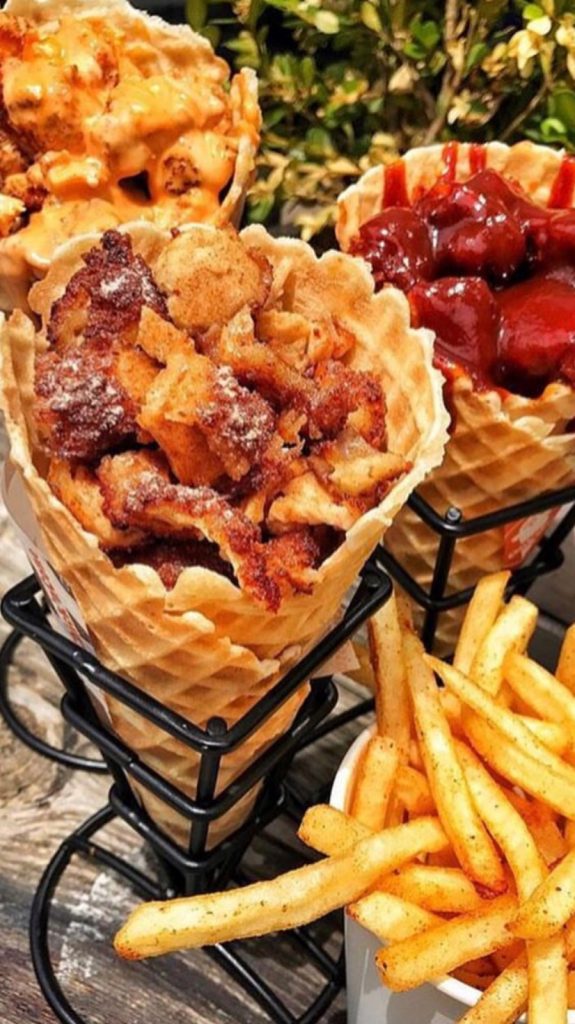 Officially live for Monday, February 19th, Chicken & Kone launches as the first kosher chicken in a cone offering the US.
The website, ChickenKone.com, is now live taking orders for lunch and dinner, delivering to most of Midtown Manhattan (see delivery limits below) with a minimum of a $10 order. Pickups for orders are also available at Paprika Restaurant on E34th st (between Madison & Park Aves), next to the Brookdale dorms of YU's Stern College.
The concept is modeled after the non-kosher Chick'n Cone, offering affordable meals with the new concept of crispy chicken in a hand rolled waffle cone, topped with your choice of sauce.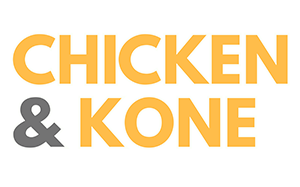 Their menu is small and simple, but with more options coming soon. It includes the simple Chicken in a Cone option with crispy chicken in a waffle cone topped with any of the 5 sauces currently available, or a combo adding fries, or a drink + fries. Sides include regular & sweet potato fries, and onion rings. Future menu options will include shwarma in the waffle cone.
Meals can be preordered, even overnight, for a specific time the coming day for pickup or delivery.
The delivery zone in midtown Manhattan goes as far west as 8th Ave, as far east as 1st avenue, as far north as 45th st, and as far south as 14th st. Delivery fees within this zone can be $2 or $3 depending where you are in the zone (their website has this detailed when you're ordering).
Diners will eventually be able to order this directly from Paprika Restaurant, but not within the first few weeks of launch which will be limited online ordering.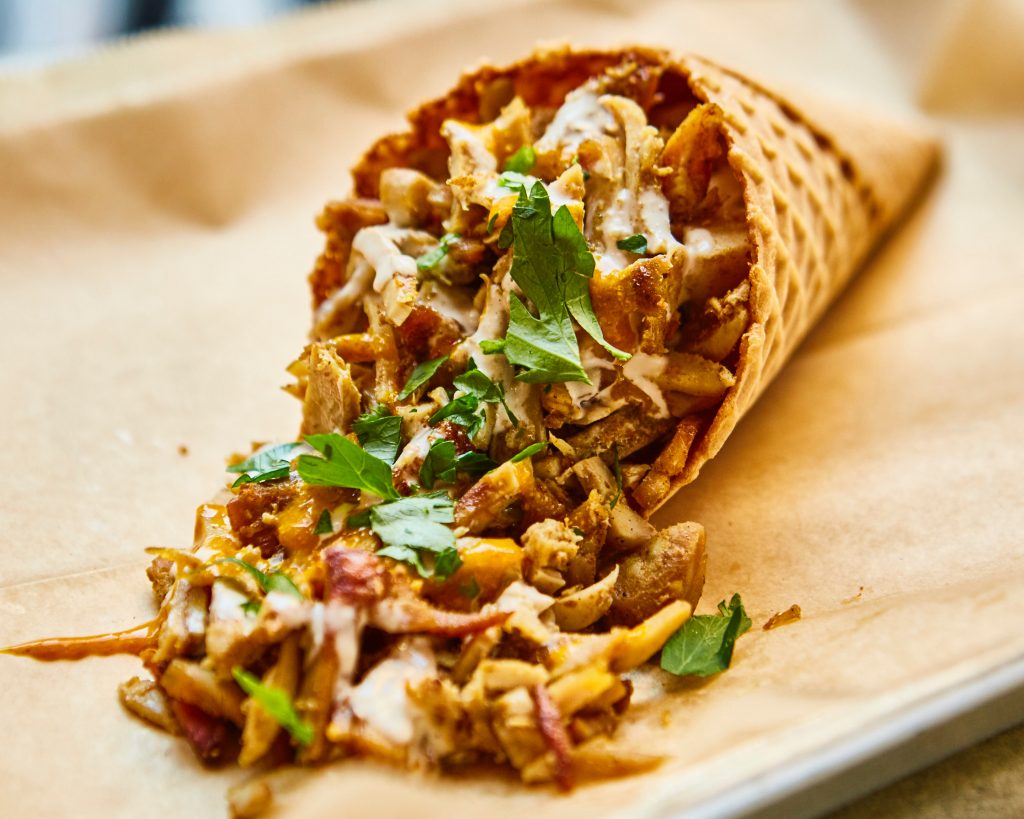 Chicken + Kone is kosher certified by the OU.
Hours of operation are 11-8pm on Sunday, until 9pm M-Th, until a few hours before Shabbat on Fridays, and closed on Saturdays.