Chol Hamoed Pesach is fairly short this year so we compiled a whole bunch of options around Israel no matter where you'll be for the chag. When planning your trip take into consideration the distance of attraction due to likelihood of heavy traffic, the hot weather, and that the attraction is age appropriate.  Here is a list of 21 different attractions from around Israel for all ages to have fun.
And if these activities make you hungry, we have a full list of kosher restaurants in Israel that are open on Chol Hamoed Pesach.
Northern Israel
Aqua Kef
Aqua Kef is a massive water park right off the Kinneret Sea. It offers 4 different areas to enjoy including a beautiful beachfront and 3 water obstacles: the family obstacle for everyone to enjoy, the Olympic obstacle which is a sport based obstacles and ball games, and the third one which is a physically challenging obstacle for those who are in good shape.
Ktofoti
Ktofoti is a farm in Beit Lechem Haglilit, perfect for those who love to pick your own vegetables to take home and cook. On Pesach, you can make crafts like pots for plants, partake in water pumping, animal feeding, and watering the plants. For more info: 072-3301231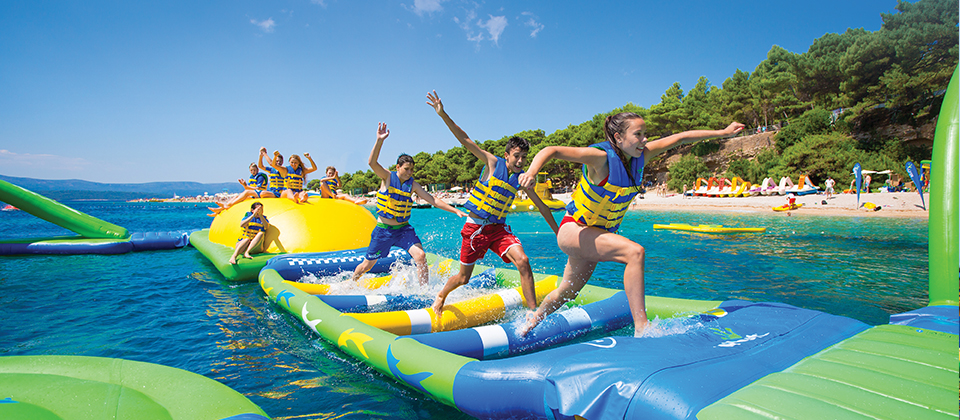 Haifa Madatech
Haifa Madatech is the city of Haifa's science museum. Over Pesach you can check out some amazing exhibits featuring man and space, the Netrix gallery featuring all new VR technology and other exhibits featuring the future of robotics where kids can build mini robots! Crazy fun for everyone.
Dag Bkfar
Dag Bkfar is a fishing village in Yokneam at the foot of the Carmel Mountains, offering much to do over chol hamoed. The Afikodag festival is all during chol hamoed, where you can participate and win prizes. There are rowboats and fishing equipment for the family to rent and facilities you will need to spend the whole day outdoors.
Park Hamayanot
Park Hamayanot is located in the Yizrael valley not far from Beit Shean. It is composed of 5 different natural springs, is free to enter and is a water trail for the whole family. Over pesach, the park will be offering guided tours by foot,  atv's and jeeps to rent, so you can enjoy the entire park and more.
Central Israel
The Monkey Park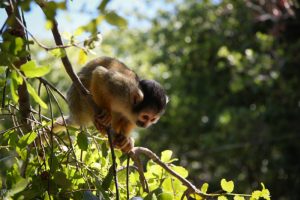 The Modi'in Monkey Park is a one-of-a-kind nature park that not only teaches you about the local monkey species, but you'll get to learn about the rescue center as well. Over chol hamoed there will be special performances by African native bands, arts and crafts, guided tours, and lots more.
Planet Teva
The butterfly farm, Planet Teva, in the moshav of Beit Elazari, is a unique and fun experience for those of you who love nature. Over Pesach, they will be giving lectures about how the butterflies live, a petting zoo, building with mud, and lots more.
Stalbetut
Nothing beats the flavor of a fresh picked strawberries. They're juicy, fresh, and packed with flavor. At Stalbetut near Hod HaSharon, you can go eat as many strawberries as you want and take home your pickings too!
Mogopark
Mogopark in the Oceanland Mall, is a an interactive playground that uses advanced interactive technologies while combining the virtual world with the physical world allowing players to participate in different games and challenges. Players can earn points that can be converted to digital coins that can then be used in the online game after they leave the park. It's an unbelievable experience you will not find in many places.
The Parrot Park
In Kfar Hess, there is a corner of the farm that's entirely for the birds. The Parrot Park is full of parrots who have been trained by professionals to put on an amazing show for the guests. After the show, you can pet the parrots, feed the animals, or watch a video about how the parrots learn their tricks. There are mother animals that you can pet and pony rides available.
Antique Car Show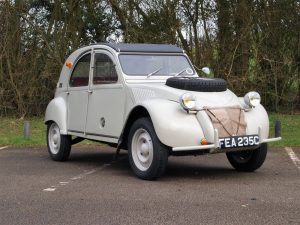 For all of you gearheads and car lovers out there, the Lubinsksy Group in Rishon Letzion, is opening their car compound to the public and putting on an antique car show. The main cars that will be on display will be from the MG company, Citroen and Pugeot. The entry is free for everyone and there will be plenty to do for those who aren't car lovers too. Open only on Chol Hamoed, between 10am-5pm. The address is: Mark Mshovitz 3 Rishon LeTzion.
Automotor – International Car Show
Automotor, Israel's international motor event for the past 29 years, will include new car launches, & unveilings, super cars, concept & futuristic cars and more. Hosted at Tel Aviv's Convention Center, tickets can be purchased here.
Gan Hamada
Over Pesach, Gan Hamada in Rechovot will bring 2017 and Yetziat Mitzrayim closer together thanks to technology. They will be doing experiments with kids including anon-exploding balloon, building a massive pyramid, writing in hieroglyphics, and tons of more fun exhibits. There are many different things for kids of all ages including the space exhibit for kids over 10 to jumping toys for the little ones.
Southern Israel
Park Carasso
Park Carasso of Science in Beer Sheva is full of great scientific fun for the family. Over Pesach there will be 13 different stations for different experiments including: how did the burning bush fire not extinguish? Or learning about how grapes turn into wine? Or how to separate a DNA sequence. Other activities include a 3D movie, children's activities, and many more science experiments.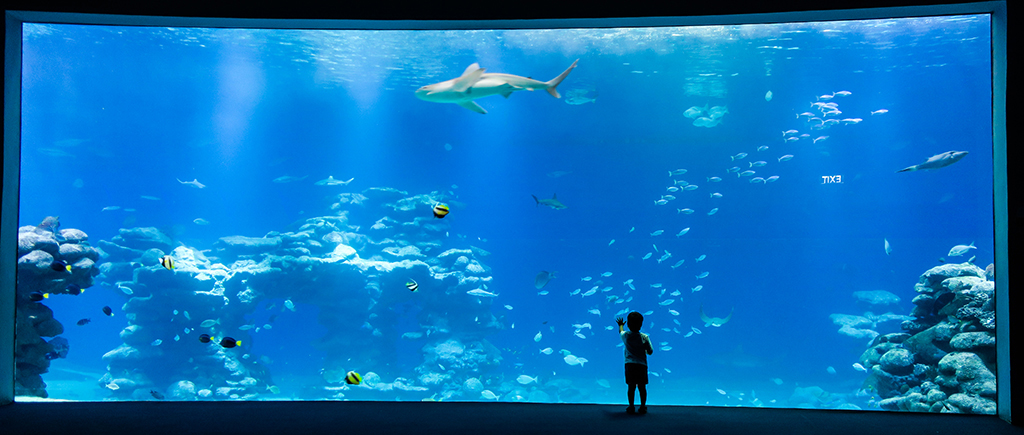 Underwater Observatory
The Underwater Observatory in Eilat offers a wide variety of attractions for the whole family. Starting out with a movie in the Oceanarium with live effects, to the new shark pool exhibit, showing off the sharks that hang out in the Eilat reef. The actual underwater observatory where you go 30 feet underwater and can see the exotic fish from up close. There is even a Yellow Submarine to take you under the sea for an up close adventure with the reef and the fish.
Timna Park

Timna Park is located north of Eilat, which was originally a copper mine created by the Egyptians over 3000 years ago. Today, there are plenty of other activities to enjoy besides the history of the mines including a replica of the Mishkan that was in the desert when Am Yisroel spent 40 years in the desert. There will be chariot races, catapult shooting,  a huge desert style dominoes game, and many more cool activities.
Jerusalem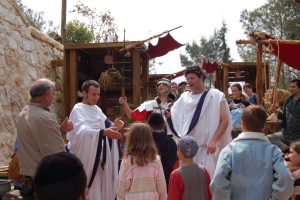 Ein Yael
The historic Ein Yael is a historic village on the outskirts of the city of Jerusalem. What you will find there are actors dressed for ancient times guiding you to how Jews lived 2000 years ago. Activities at Ein Yael include weaving, pottery, mosaic making, fresco painting, scented oil production, construction, basket making, musical instruments and more. Plenty of fun for everyone.
Laser Tag at Space Laser
A brand new attraction has been brought to the holy city, a classic group game of laser tag at Space Laser! Those ages 7-77 can plan an attack and have just a great time by being a kid again. Book ahead of time.
Mini Israel
If you have never been to Mini Israel, tiny is really cool. Artists took the State of Israel and shrunk it so can go through the whole country in a couple of minutes. Over Chol Hamoed, there will be a different children's show all around the park. Whether its Dr. Doolittle the musical, or stories from the attic there will be many shows for kids of all ages. Other activities in the park include: arts and crafts, guided tours, mini golf, magic tricks and many many more fun activities for the whole family.
iJump
The latest craze that has hit Israel now is available in Jerusalem, the iJump. An indoor trampoline park has opened up in Cinema City. You pay by the hour, but the trampolines are for the whole family.
The Spring Festival
The Spring Festival in the Valley of Kings takes place in Ir David, just outside the Old City and is free for everyone. There will be street performances, a community guest tent, camel rides and many activities for the kids. If you'd like you can also join guided tours of the area and if you are hot, you can dip your feet in the water of the Shiloach spring, located not far from the valley.