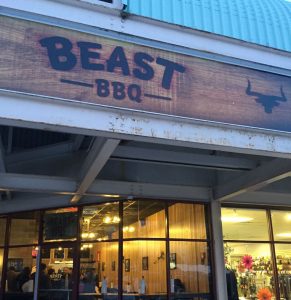 Officially opening on Sunday 3/19,
Beast BBQ
in Wesley Hills, NY will be Chef Moses Wendel's return to the kosher food scene since he
closed the innovative Pardes in Brooklyn
back in the fall. Originally announced
via this article
, it appears that the ownership has taken a new direction.
Beast BBQ is Rockland County's sole kosher BBQ smokehouse and will also serve as a base for Chef Wendel to bring some of his innovative dishes to a new region.
Appearing on the menu will be traditional BBQ smokehouse items like brisket, short ribs, pastrami, wings, as well as some specialty items including tongue, spicy lamb shoulder, and a pulled king oyster mushroom sandwich. Sides include seasoned fries, hush puppies, roasted corn on the cob, variety of pickled veggies, baked beans, Truffle cornbread, onion rings, and more. Dessert items include brownies, pecan pie, and sweet potato pie amongst others.  Click here for the full menu.
The restaurant is also offer a wide drink menu including Harney & Sons sweet iced tea,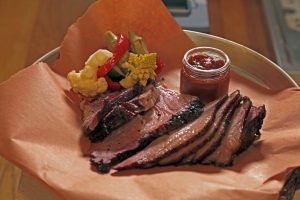 Meyer Lemonade, a rotating seasonal draft of beers, and a slew of "Beast Cocktails" including hard lemonade, peach/white wine punch, mint julip, and much more. Click here for the full drink menu.
Hashgacha for Beast BBQ is under the OU.
Hours of operation are 5pm-10pm Sunday through Thursday. After Pesach the restaurant will be open Friday for lunch and take out.