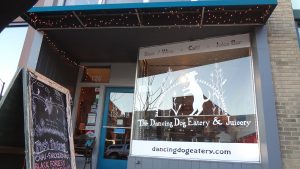 Students at UIUC (University of Illinois Urbana Campaign) have been pushing to bring more kosher options to town. To date, the only options for kosher students in town are at Cafe Sababa at the Illini Hillel and at the Allen Hall Dining Center.
Wanting more options, student orgs have lobbied to help kasher two eateries in town, in partnership with the Vaad Hoeir of St. Louis.
Dancing Dog Eatery and Juicery offers a vegan menu offering baked goods and a lots of dishes for lunch, dinner, and Sunday brunch. Starter options include nachos, brussel sprouts, and cheezy fries. Sandwiches offered are the DD Burger (black bean & grain burger, chipotle aioli, avocado, lettuce, tomato, onion, on a baguette), Pesto Grilled Cheeze (goat cheeze, spinach pesto, tomato, on multigrain), Garlic Vicken (crispy vicken patty, lettuce, tomato, onion, garlic aioli on baguette), and others.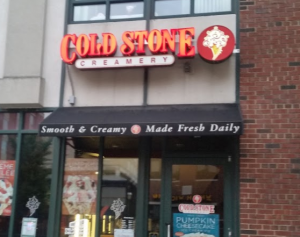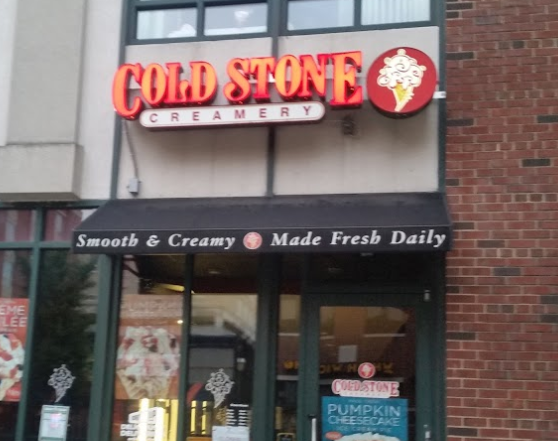 Entrees include Tacos (chorizo, black bean, avocado, salsa, arugula, corn tortillas, with a small salad), Fibbish & Chips (battered fried fish-less fillet, french fries, tartar sauce), and others.
Sugar cookies, chocolate chip scones, vanilla & chocolate cakes, chocolate rice crispy treats, and oatmeal cookies can be ordered as well.
Hours of operation are Monday, Wednesday-Saturday from 11am-8pm, and Tuesdays and Sundays from 11am-2pm.
In addition to Dancing Dog, Cold Stone Creamery in Champaign will also be participating in the kashering process.
Both Cold Stone Creamery and Dancing Dog are in process of getting certified under the Vaad Hoeir of St. Louis, which will be taking place over the course of this spring and summer.