The head chef at Teaneck's popular Nobo Wine & Grill, Joshua Massin, is opening up 3 kosher restaurants in the Monsey area this year. (Note: these restaurants are not related to the Nobo restaurant business in Teaneck)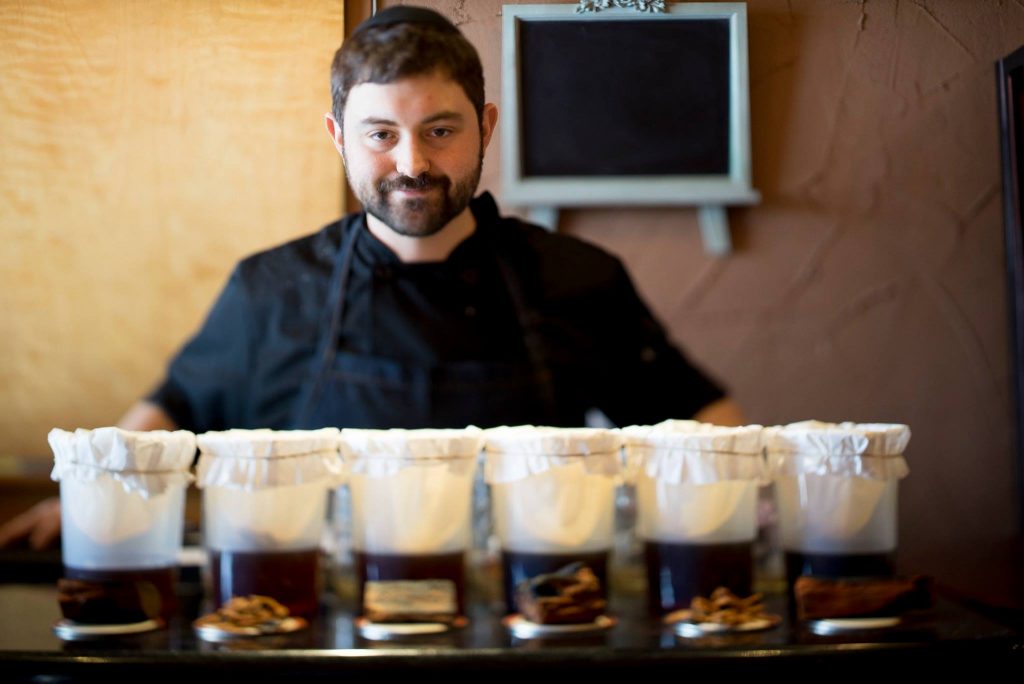 Chef Massin and partners have taken over 2 spaces in Wesley Hills, NY (part of the general Monsey area in Rockland County), both located at the Wesley Kosher shopping center.
To the left of the Wesley Kosher supermarket, 2 new kosher eateries are being constructed back to back in the former Bubba's Bagels location:
A fine dining establishment (not yet named) will serve food prepared on a Spanish / Argentinian wood burning hearth grill: slow roasting / radiant-heat cooked meats, small plates, family style offerings of roasts, double chop veal chops, steaks, roast chicken cooked to order, and other goodies. The restaurant will seat 95-100 people and have an open-kitchen layout. Estimated opening date: September 2016.
Next door to the above restaurant will be a much smaller BBQ Smokehouse (also not yet named) that will seat approximately 20 people. Estimated opening date: Mid-July 2016.
And to the right of the Wesley Kosher supermarket …
Bubba's Bagels moved and has become Bubba's Cafe, which Chef Massin and team is in process of renovating and improving. Bubba's Cafe has recently incorporated a Day 5 Sushi counter and is in process of adding a wood burning pizza oven to make real Neapolitan style pizzas, casseroles, and more. This is an upscale dairy cafe, but with counter service only and affordable menu options. Although they are currently open for business during the renovation, the new menu offerings are not in place at the moment.
All the restaurants are (or will be) under the kosher supervision of Rabbi Yechiel Steinmetz.
This post will be updated will additional info as we receive it from Chef Massin.