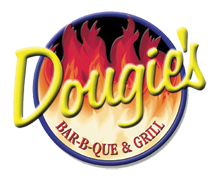 After more than a decade on 18th Ave on the cusp of Borough Park, Dougie's will be shutting its doors permanently this Sunday. While the restaurant was able to ride the coattails of the original Dougie's on the Upper West Side, that too, along with the branch in Queens has since closed. It seems that while the restaurant enjoyed some popularity for the better part of 2 decades, the Kosher observant population moved on to bigger and better things.
Across the Nassau County border, however, Dougie's has opened in Great Neck, marking the restaurant's staying power in the NYC area. The restaurant is located at 105 Middle Neck Road.
Additionally, Dougie's will be opening in Baltimore, Maryland in the coming week or two.
H/T to Elan from GKR for the tips.