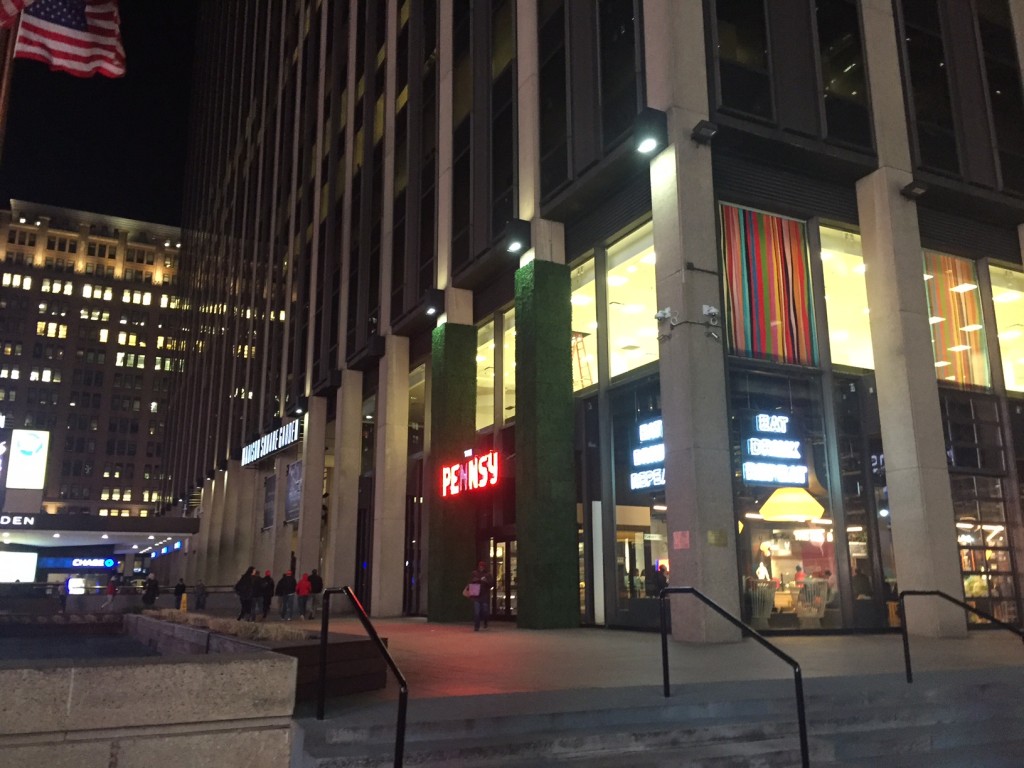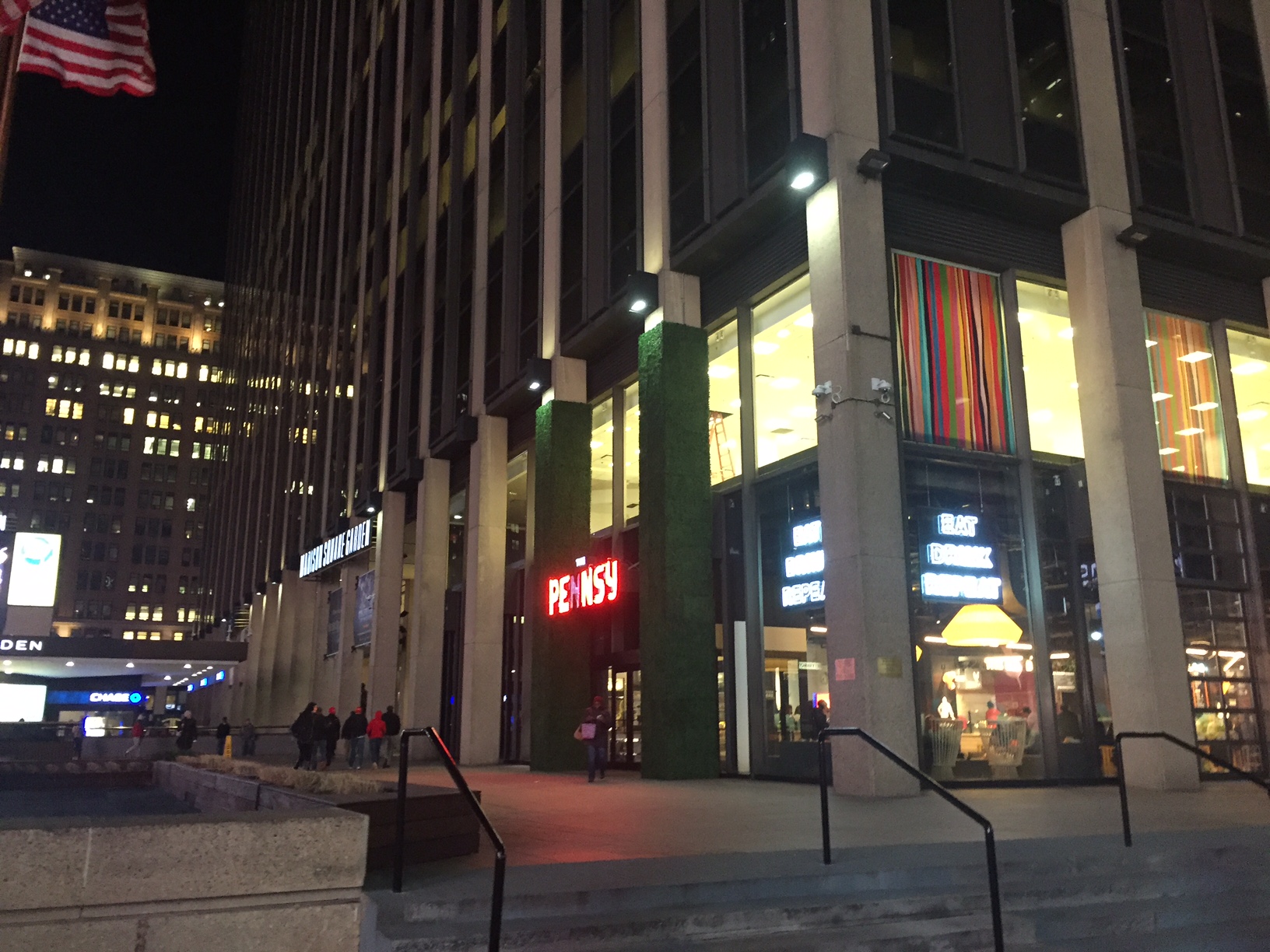 The Cinnamon Snail is known as a kosher vegan food truck that roamed the streets of Manhattan until February of last year. [Read about why they had to move their truck to NJ here]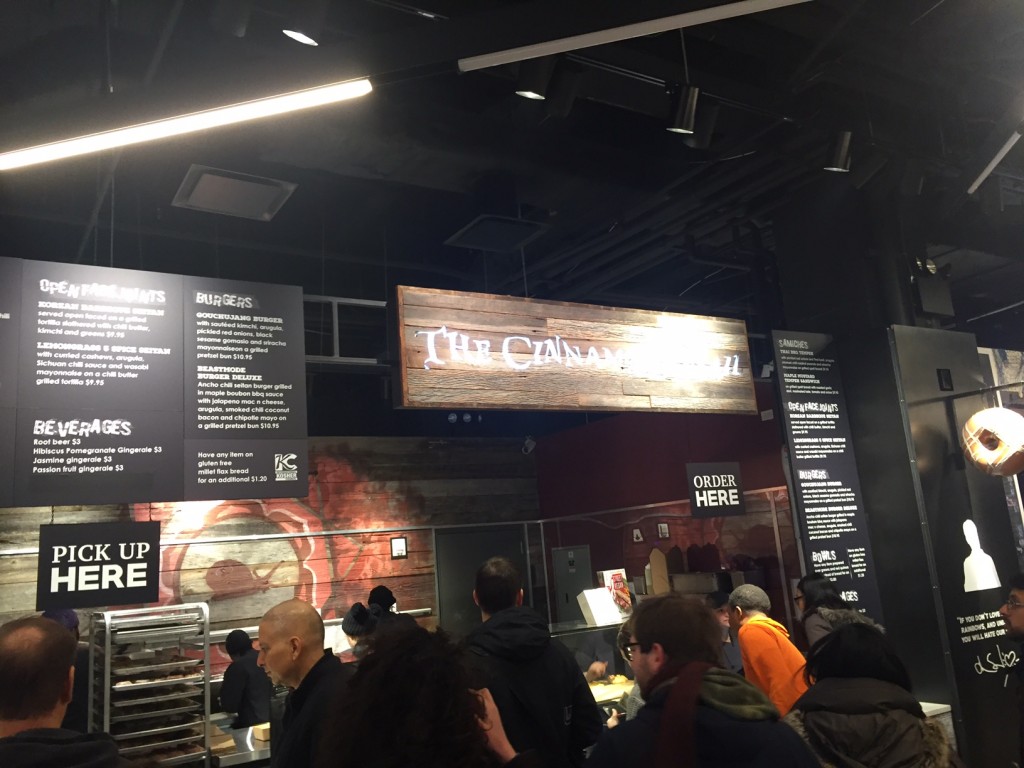 As of this week, The Cinnamon Snail is officially back in Manhattan, this time as a physical stand inside brand new "The PENNSY", a modern food court adjacent to Madison Square Garden and above Penn Station (corner of W33rd & 7th Ave) , which opened on Monday 1/11/16. The Cinnamon Snail is the only kosher eatery inside The PENNSY. The location is extremely convenient for those attending games and events at Madison Square Garden, as well as heading home on Amtrak, NJ Transit, and the LIRR.
Seating at The PENNSY is food court style, so it's open to all who walk in.
Their vegan menu items at The Cinnamon Snail include "samiches" (Thai BBQ Tempeh or Maple Mustard Tempeh), "open face joints" (Korean Barbeque Seitan or Lemongrass 5 Spice Seitan), "burgers" (Gouchujang Burger or Beastmode Burger Deluxe), and on any given day, they usually have about 30 different donuts and pastries to choose from. Donut options include Coconut Cider, Almond Maple 'Bacon', Thai Basil Coconut Glaze, Gluten Free Maca Cinnamon Cake, and many more funky options. These donuts are VERY different than your typical donuts at Dunkin Donuts or Krispy Kreme.
[
Click here to view the menu
]
Any samich can also be prepared on gluten free millet flax bread or over greens and red quinoa pilaf instead of bread.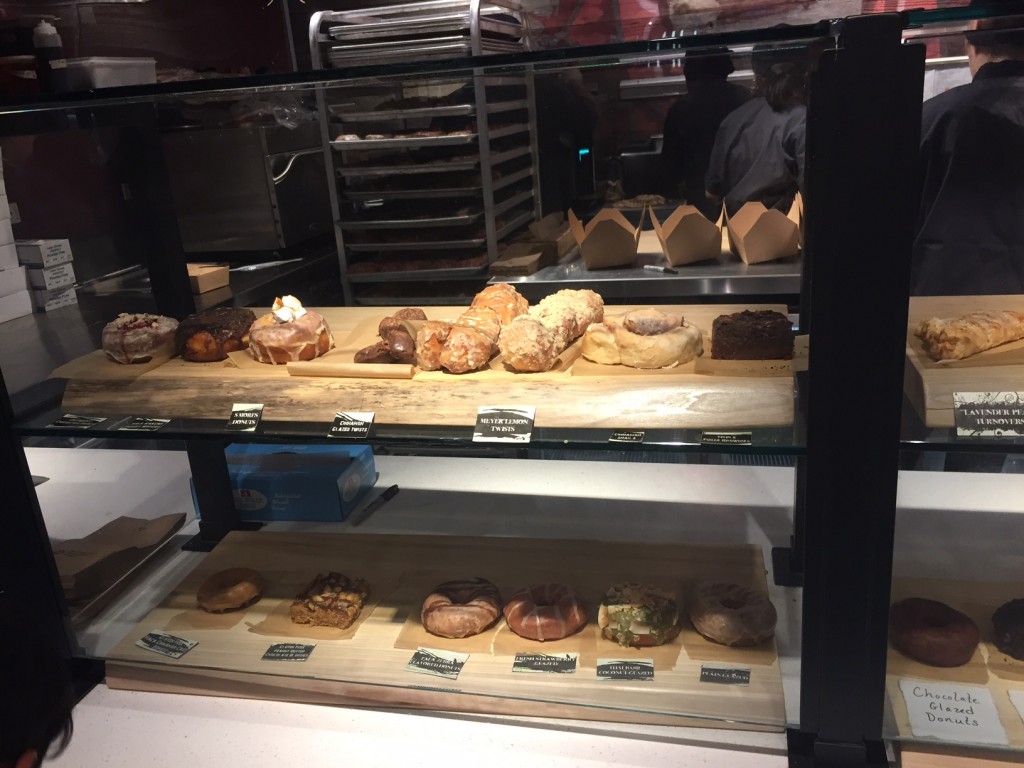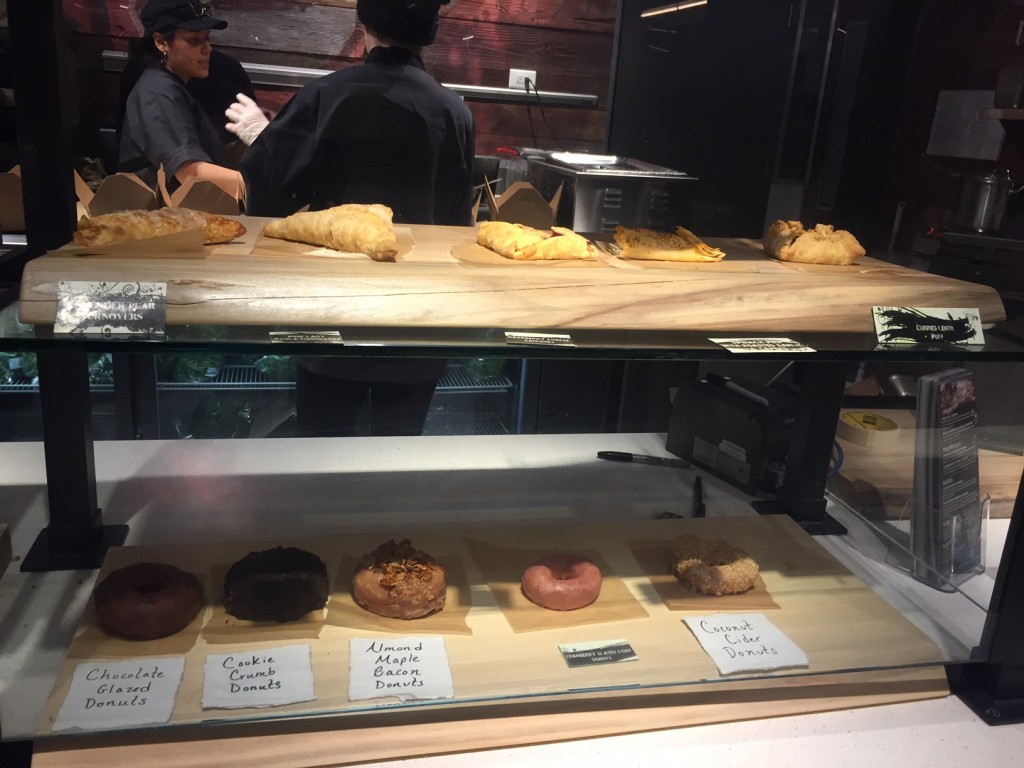 The fully vegan Cinnamon Snail is kosher under the IKC (International Kosher Council) and does not have a mashgiach temidi.
This location is open 11:00am-11:00pm Monday-Saturday, and 11:00am-8:00pm on Sundays.
H/T Gabriel Boxer