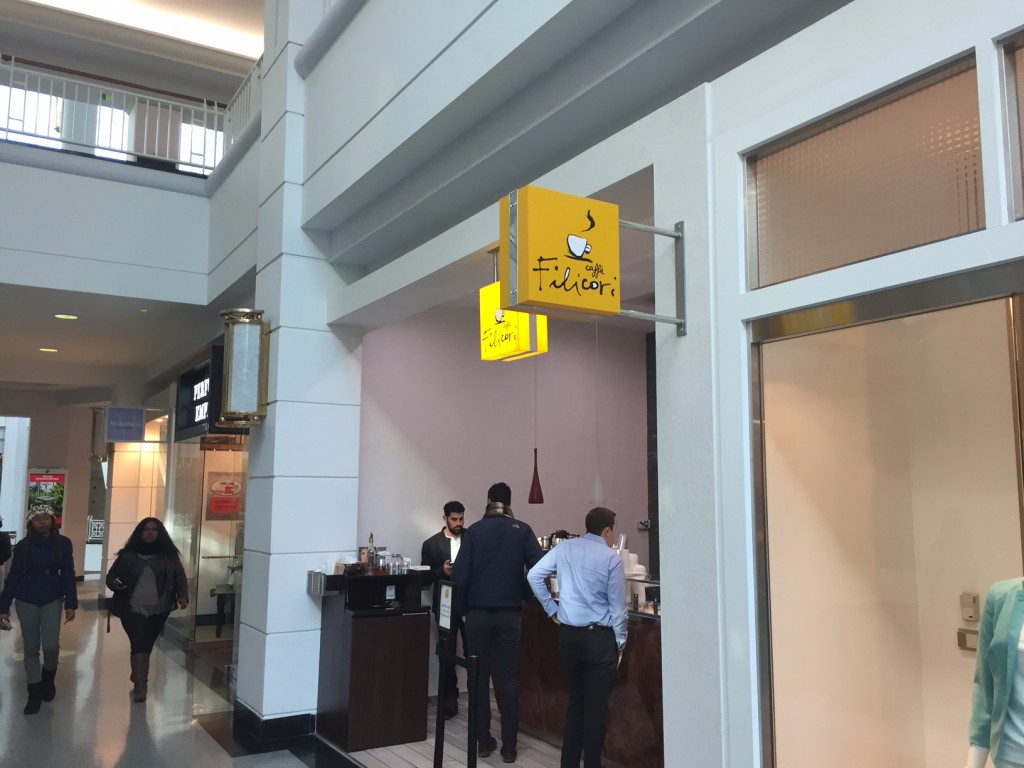 Located next to the entrance to Nordstrom inside Towson Town Center Mall, Filicori Zecchini is a new kosher café serving the Jews of greater Baltimore. The cafe has replaced a kosher Cinnabon.
Filicori Zecchini has a number of kosher cafés in NYC that started popping up a number of years ago. Beyond an array of hot and cold coffees, the cafe serves breakfast foods, sandwiches, pastries, salads, and more.
This cafe is under the kosher supervision of Rabbi Y. Zvi Weiss (Beis Haknesses Ohr Hachaim).
H/T Max Neuberger