Eli's Restaurant is a popular restaurant in Washington, DC and has been serving the local community for the past 10 years.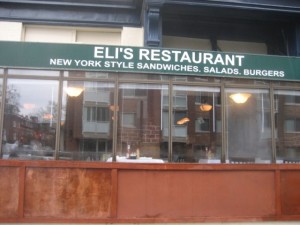 Unfortunately, due to the building's demolition, Eli's was forced out of their old location and have been seeking a new spot. Luckily for us, they found one!
Eli's, well known for their many burger options and traditional deli sandwiches, will continue to serve the Kosher community in downtown DC at 2142 L Street, NW.
Eli's is only one of two kosher restaurants in DC proper, the other being Distrikt Bistro inside the JCC.