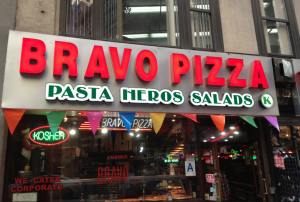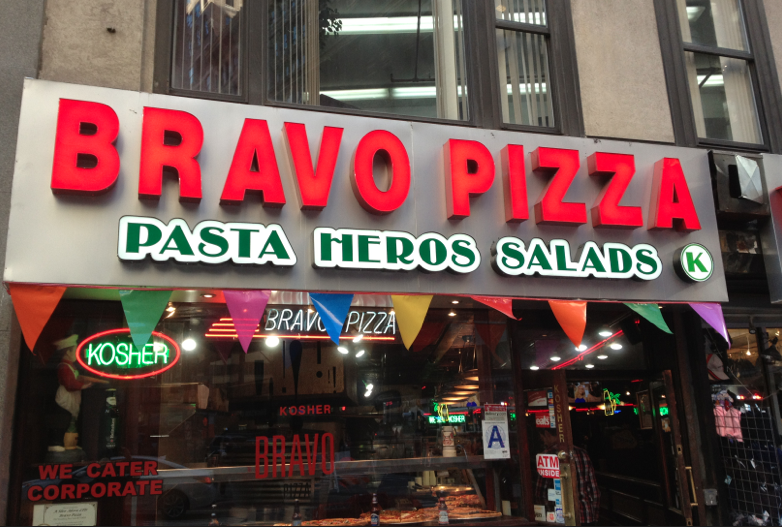 In the past few days, a new Kosher Pizza place appeared, seemingly out of nowhere, in the heart of Midtown Manhattan on Broadway and W37th st. Bravo Pizza, a long time next door neighbor of Kosher Delight, has decided to go Kosher, kashering its entire store, now with an OK Supervision (Cholov Yisroel). The restaurant appears to look the same as it did previously, minus the treif pizzas and other products. When walking into the restaurant, a new kosher-observant fan told me that their pizzas "are amazing .. authentically Italian".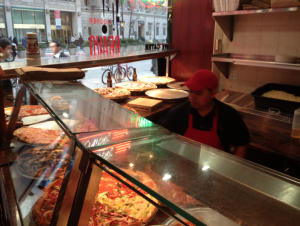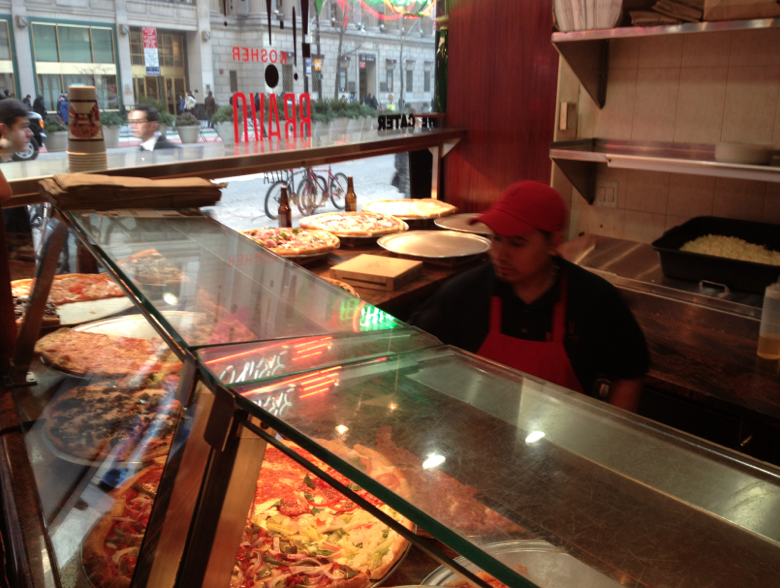 One important note about Bravo Pizza: they are part of a non-kosher chain. ONLY this one location is certified kosher. No other Bravo Pizza locations are kosher at this time.
The emergence of a new and established (they have an existing non-kosher fan base) kosher pizzeria in the area is truly going to be an issue for all the nearby kosher eateries (which there are many), and especially the long standing Jerusalem 2 (J2) half a block north.
Speaking of J2, according to Elan Kornblum of GKR, the "Most Famous Kosher Pizza Place in the World" may be leaving its large Broadway location, and moving a block away to the middle of W36th between 5th & 6th Aves., formerly Mike's Pizzeria, and formerly Aroma Pizza before that, neither kosher pizzeria lasted more than a year and a half in that location by my estimates. With that being said, it seems that J2 is retreating to an off-the-beaten-path location, where they will have a tough time succeeding, especially given that 2 previous kosher pizzerias have failed there in the past 3+ years.
What are your thoughts on this? Will J2 succeed in their new location? Will more Bravo Pizza locations become kosher across the city?


View Kosher Pizza Manhattan in a larger map