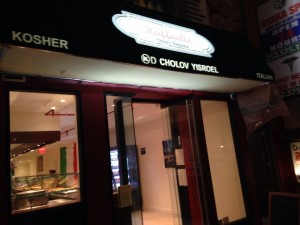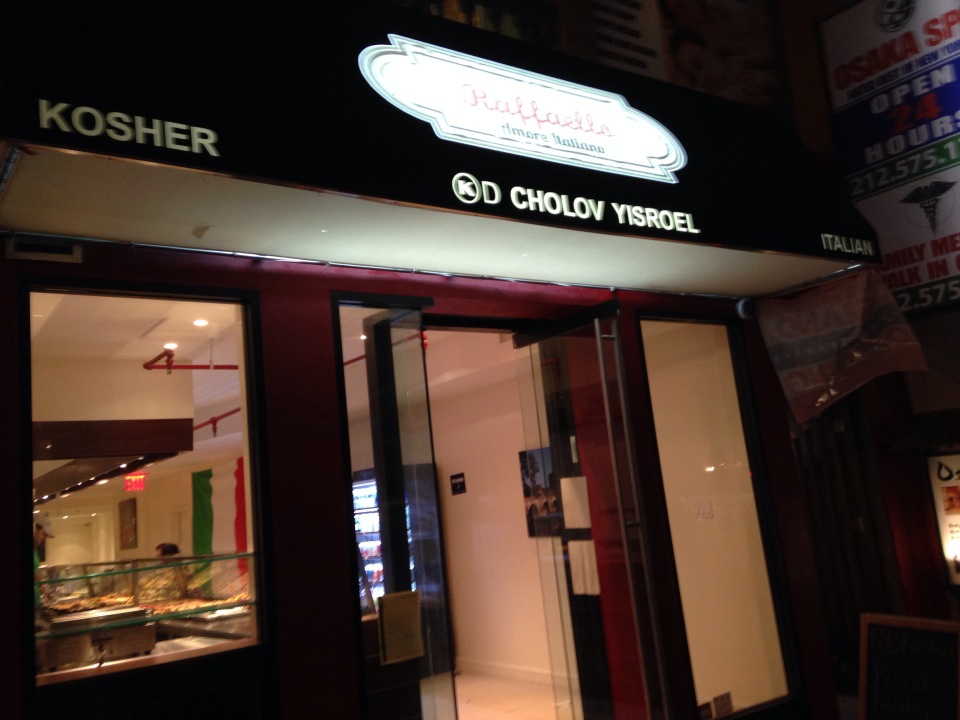 We would like to formally introduce Raffaello Pizza, the new kid on the block (46th between 5th and 6th to be exact), to the Kosher NYC pizza scene! Jerusalem Cafe and Bravo Pizza are no longer the only options for pizza-seeking Kosher keepers in Midtown, NYC! Raffaello is unique in that it's serving only authentic Italian pizza and dishes. (The nice owner assured us he will not serve sushi later in the future).
Raffaello offers over 30 varieties of rectangular pizza, each baked in their own tray with a variety of toppings, in addition to freshly baked pasta, paninis, authentic calzones, and foccacia sandwiches.
The store has plenty of seating and offers catering around Manhattan, and will soon offer local delivery.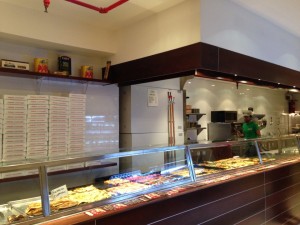 They are open daily for breakfast, lunch, and dinner (Sun: 12-7pm) (M-Th: 10-7pm) (Fri: 10-3pm) and are open on Motzei Shabbat starting at 7pm until midnight during the winter months. Perfect for a meal before your Broadway show or after your shopping trip to the Diamond District around the corner.
Raffaello is under the hashgacha of the OK and is Cholov Yisroel.
FYI – Raffaello also happens to be the owner of one of a world famous kosher restaurant in the Jewish ghetto in Rome.