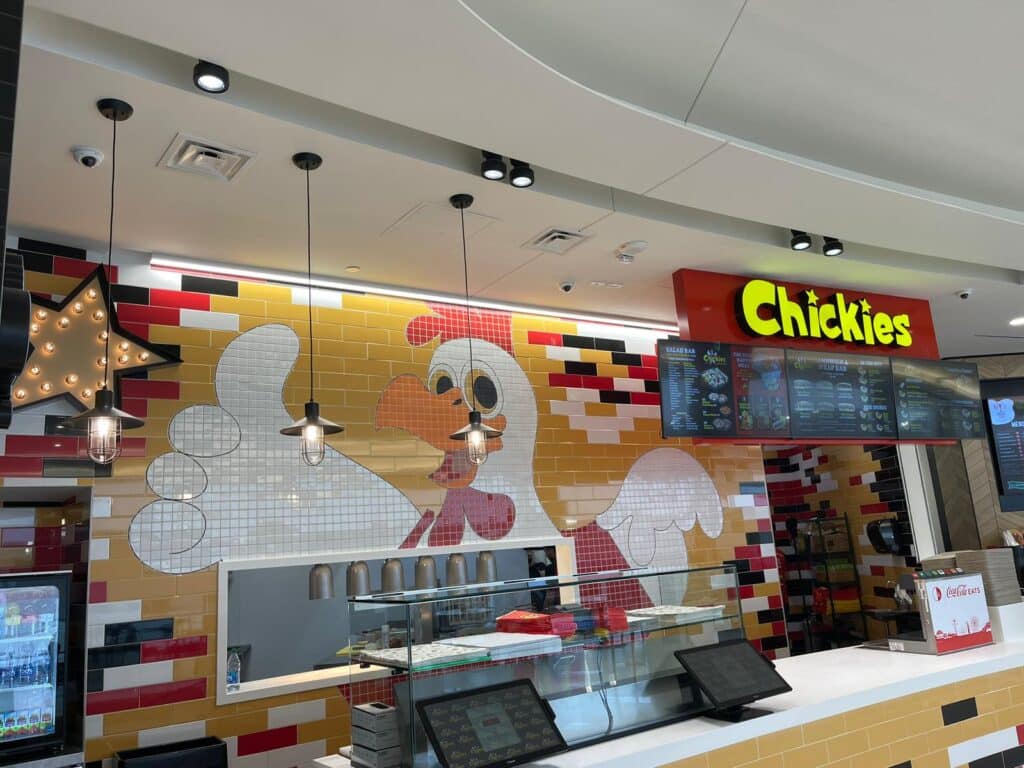 The American Dream Mall in NJ's Meadowlands has had a raft of kosher eateries opening there over the last few years. Chickies, a fast food chicken sandwich chain in the NYC area, has had a temporary location for over a year on the ground floor until recently when it was replaced with Goldie Lox earlier this year.
Chickies is now permanently located on the top floor in the food court, adjacent to other kosher eateries, including Bravo Kosher Pizza which also opened earlier this winter. There are MANY other kosher eateries at the NJ mall, which can be found here.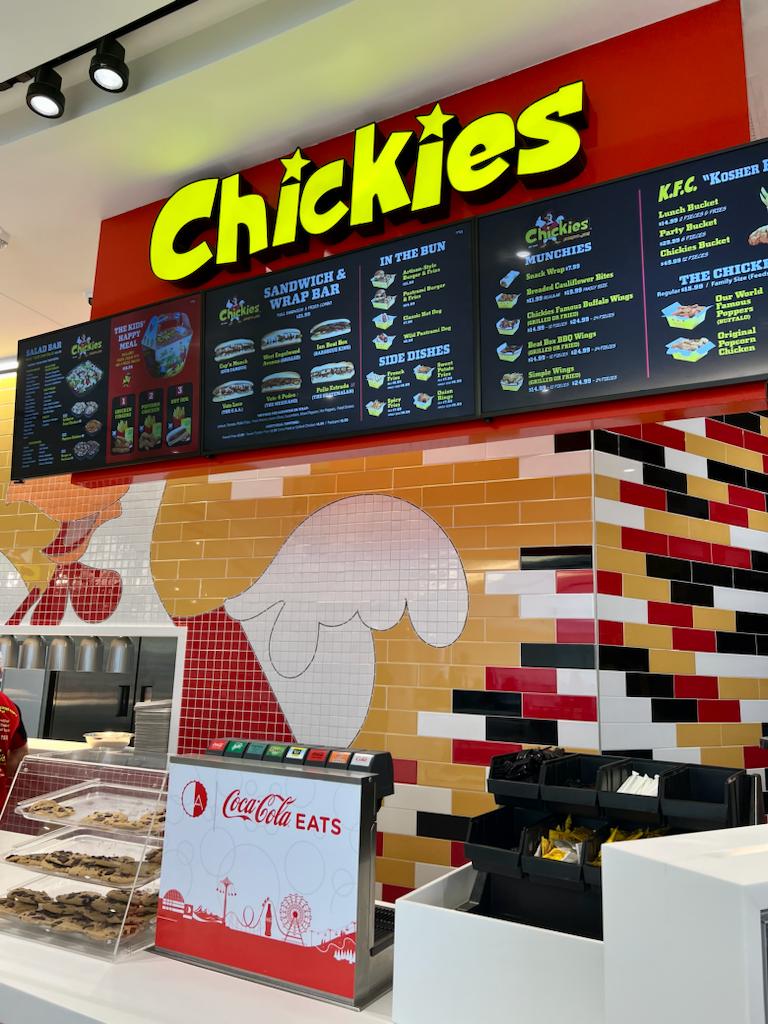 Chickies serves a myriad of chicken subs/wraps, fried chicken, burgers, fries, onion rings, salads, chicken poppers, buffalo wings, and more.
Kosher certification for Chickies is the Chof-K and RCBC.
Hours:
Monday – Thursday 11:45 AM – 09:00 PM
Sunday 11:45 AM – 08:00 PM
Seasonal Hours Call for details