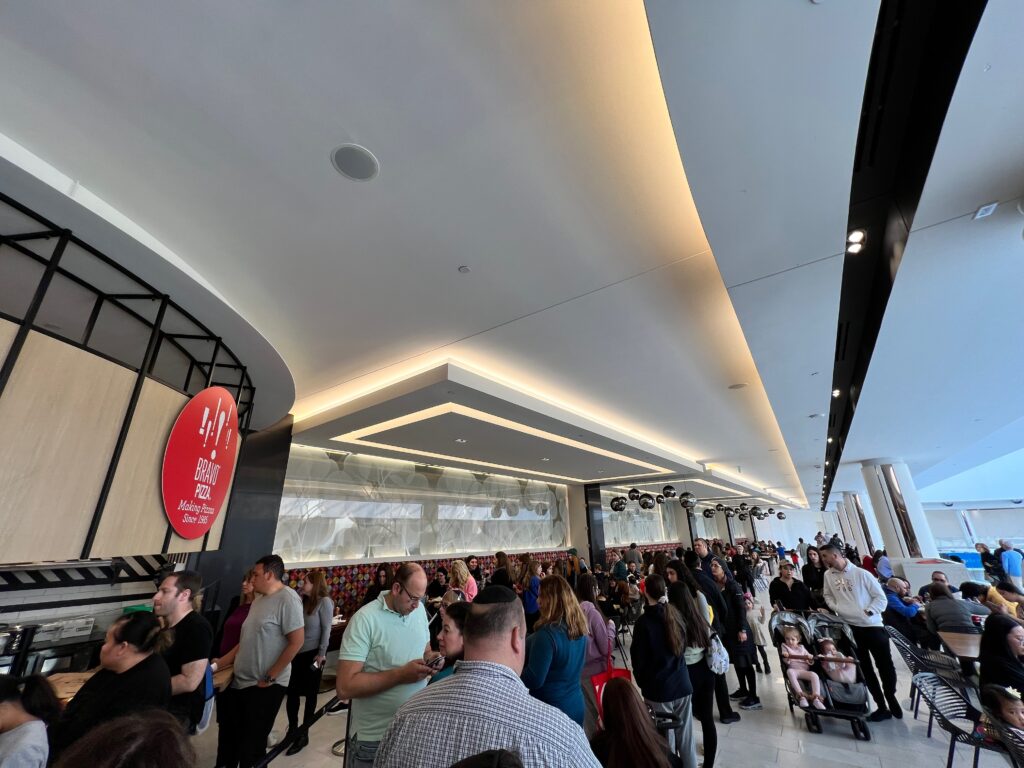 Many years in the works, the American Dream mall's Kosher Food hall has finally launched, if not partially.
Bravo Kosher Pizza launched yesterday to throngs of kosher diners, serving New York-style pizza it popularized with its numerous NYC locations.

Bravo's menu is a bit more limited compared to its full-standing pizzerias, offering plain cheese and veggie-topped pizzas, a couple of pasta options, and fries. Bravo Kosher Pizza in American Dream is certified by the Chof-K, Cholov Yisroel.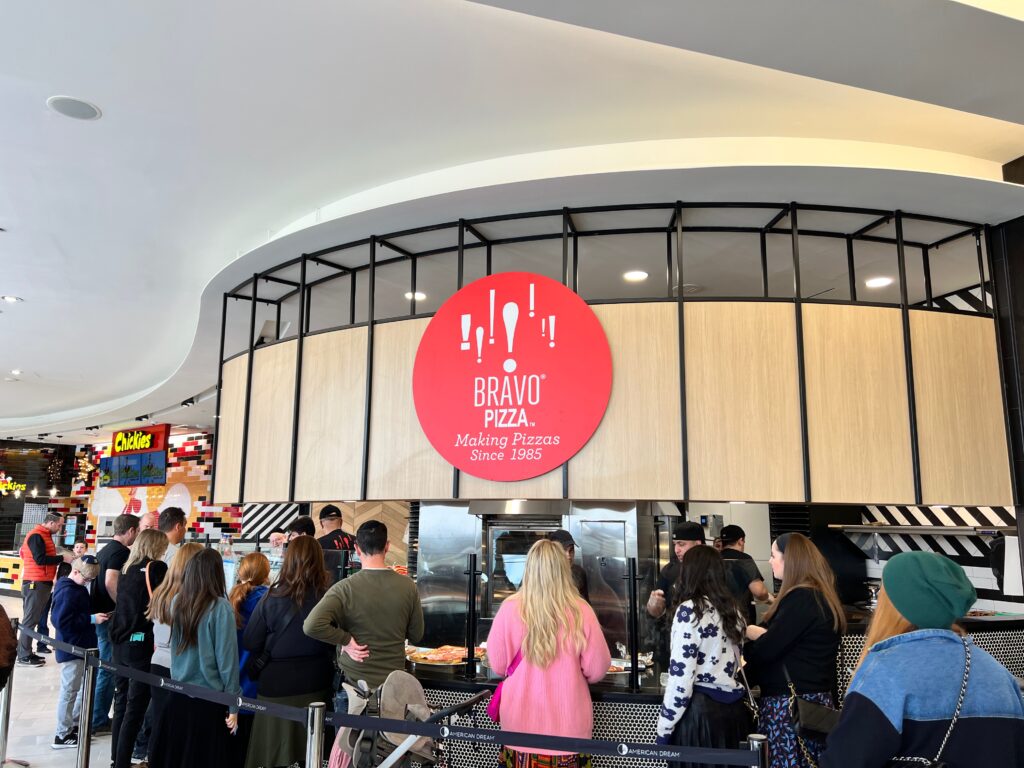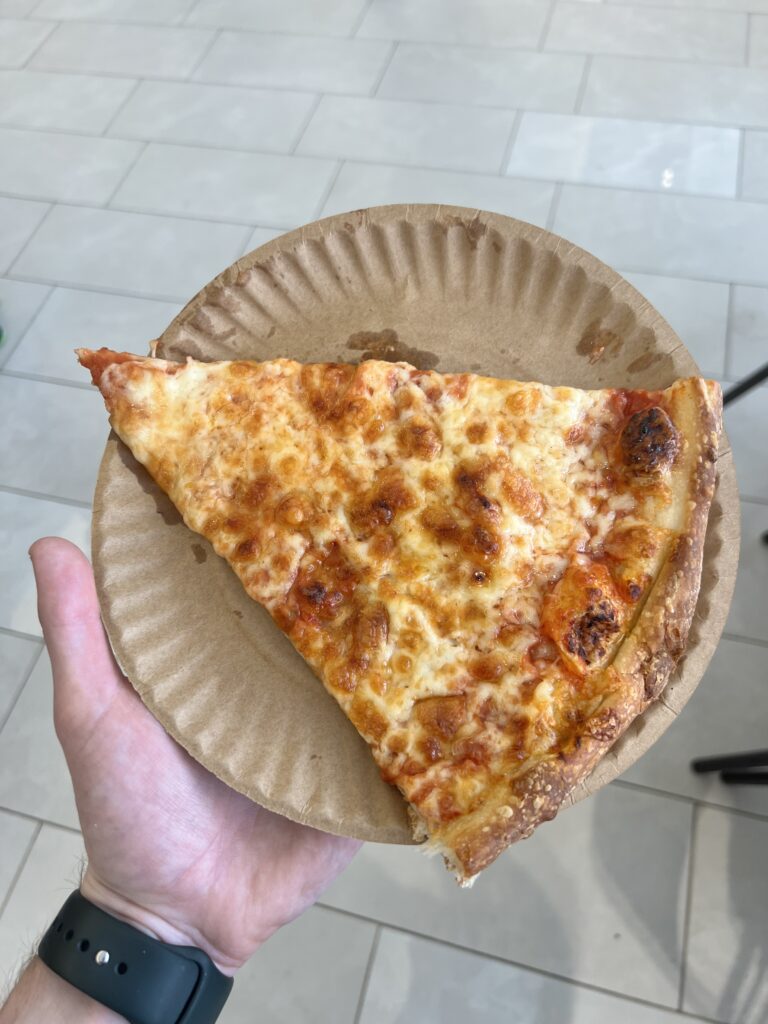 The stand next to Bravo will be Chickies, the glatt kosher chicken sandwich shop, popularized in Teaneck, but also alive in well in other locations like the 5 Towns. According to the mall's owners, it appears that this stand is within 2 weeks of opening. Next to Chickies appears to be another spot opening soon, Falafel & Chips, which presumably would be kosher as well.

The Kosher Food Hall is behind the Coca-Cola Eats food hall (Level 3, Court C).

On the first floor of the mall replacing the temporary Chickies, is Goldielox (Level 1, Court A), a kosher to-go shop with prepared salads, pastries (all pareve), sandwiches, sushi, soups, coffee, fruit, snacks, drinks, and more. Goldielox is also kosher-certified by the Chof-K.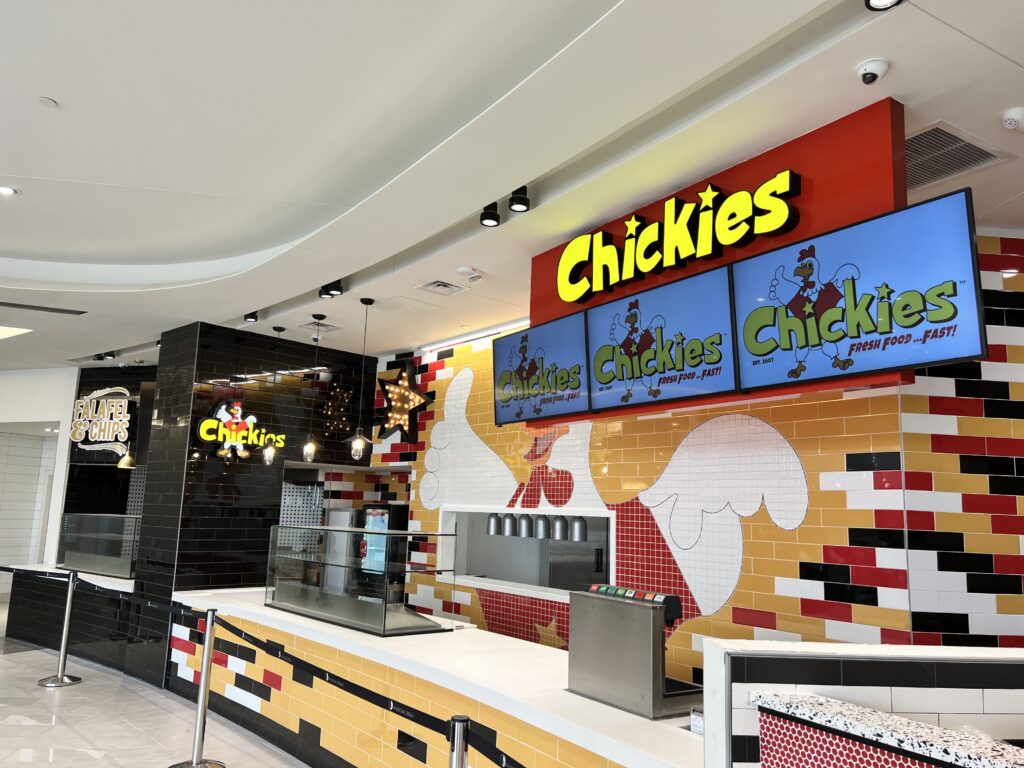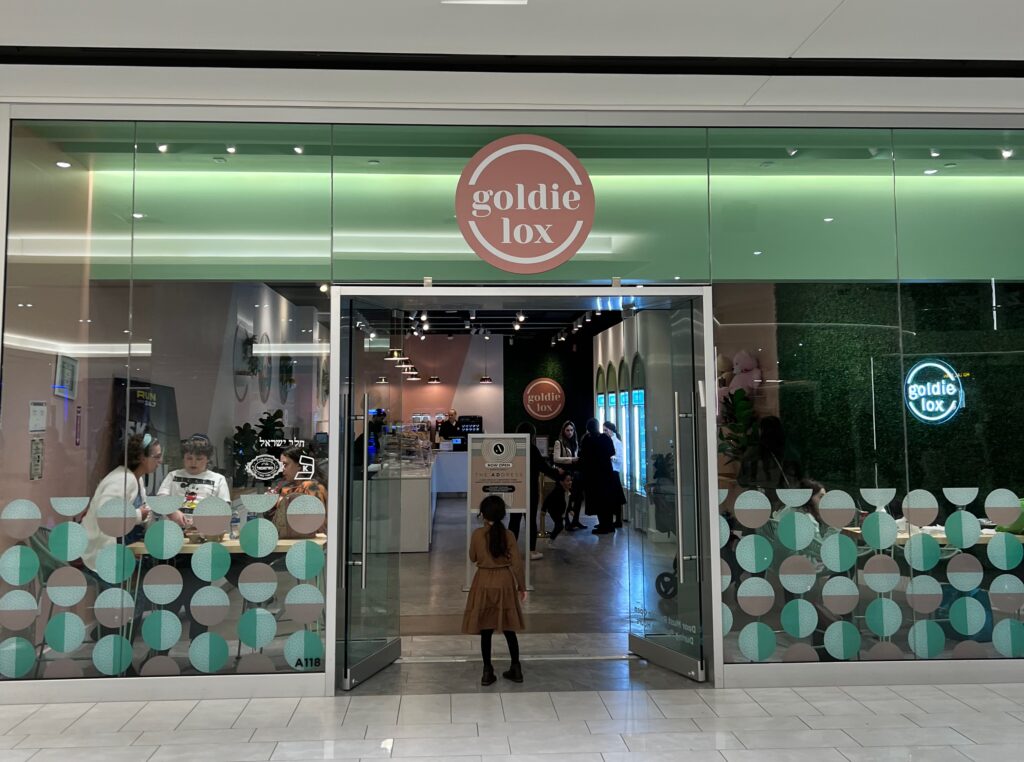 There are many other kosher options at the American Dream mall, which you can read about in our initial guide to American Dream kosher.
In addition to these recent moves catered to the kosher consumer, the mall just launched The ADdress (Level 3, Court D), a department store catering specifically to modest clothing (mostly) for women, with some options for kids, and with plans to add a men's section coming in the near future. The ADdress also has a section of Artscroll sefarim and kosher cookbooks, including some of our favorites by Peas Love n Carrots (Danielle Renov), Overtime Cook (Miriam Pascal Cohen), Busy in Brooklyn (Chanie Apfelbaum), Naomi Nachman, and more.