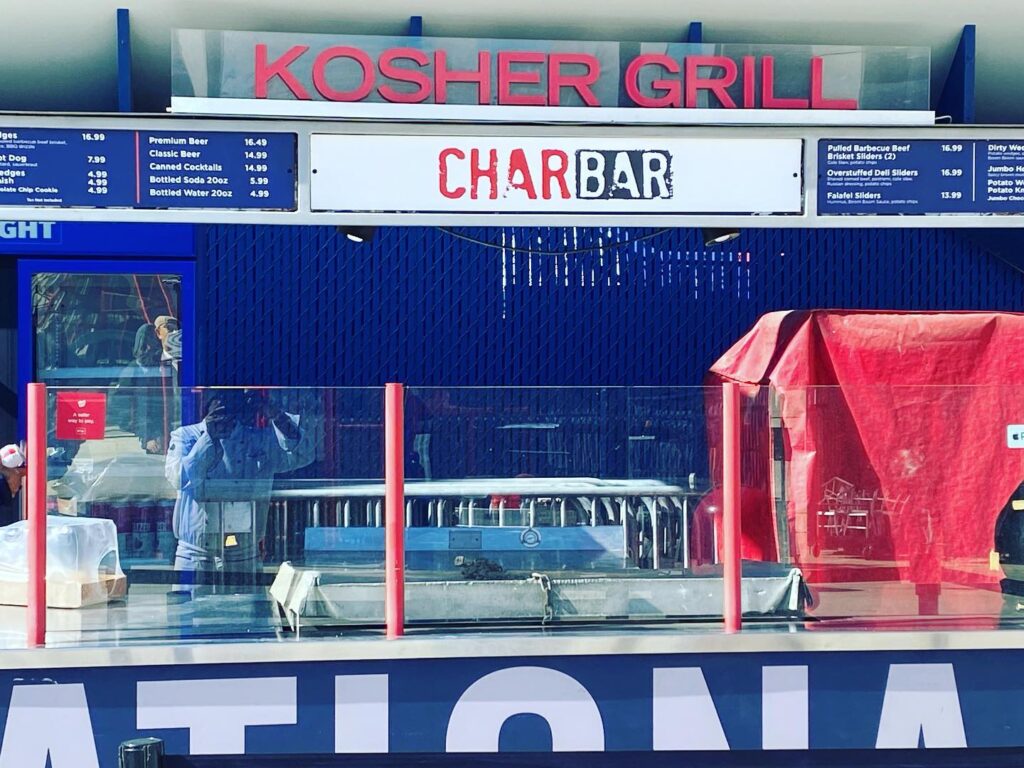 DC's longest-standing glatt kosher restaurant, Char Bar, will be launching a kosher stand for all Washington Nationals home games played at Nationals Park, except those played on Shabbat & chag. The stand should be open for Opening Day this week, March 30th, vs. the Atlanta Braves.
The stand is located near right centerfield and will be serving some of the kosher restaurant's classics including barbecue beef sliders, overstuffed deli sliders, falafel sliders, potato wedges, hot dogs, potato knishes, and more!

Char Bar is kosher certified by the Rabbinical Council of Greater Washington (Capitol K).