Yachad, a division of the Orthodox Union (OU) is an organization that supports individuals with developmental disabilities to lead meaningful lives. Part of that important work is helping these individuals find honest employment and vocational opportunities.
The organization, in partnership with the Star-K — Baltimore's local kosher certification, is donating its kashrut services to a new first-ever kosher effort to bring a Yachad-staffed kosher stand to home games for the Baltimore Ravens at M&T Bank Stadium for the 2023-24 NFL season, opening this coming Sunday, September 10th for the Ravens' home opener.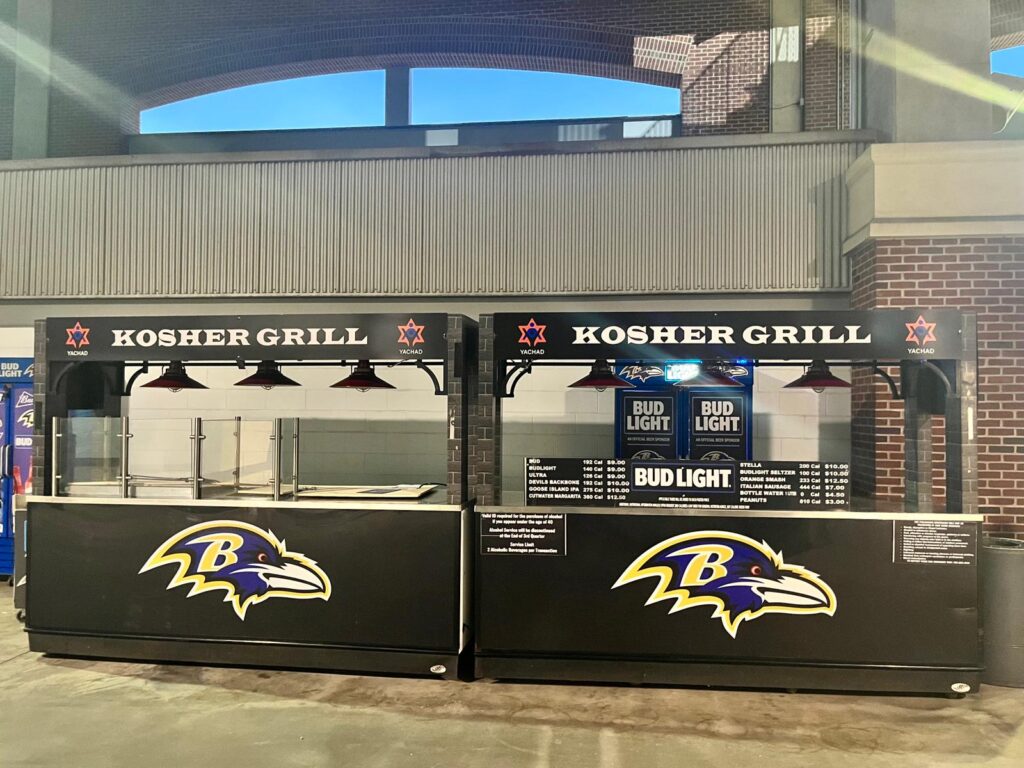 Dubbed "Yachad's Kosher Grill", the kosher stand will be staffed by 2 managers and a rotation of 3 Yachad members at all times. The stand will serve deli wraps including pastrami ($22) / corned beef ($22) / turkey ($20), sushi ($16/roll), and hot dogs ($8). Diners can also purchase an array of beers from the stand.

Yachad's Kosher Grill can be found at Section 142, on the Lower Concourse on the west / Russell St. side of the stadium. [Locate the stand on a stadium map]
The stand will be open for all Ravens home games this year, playoffs included should they qualify, except for Sept 24th, erev Yom Kippur. The former kosher food stand, Kosher Grille, is no longer active at M&T Bank Stadium.

Kosher supervision by the Star-K.
To learn more about the amazing work that Yachad is doing, to volunteer, and/or donate, please visit Yachad.org.