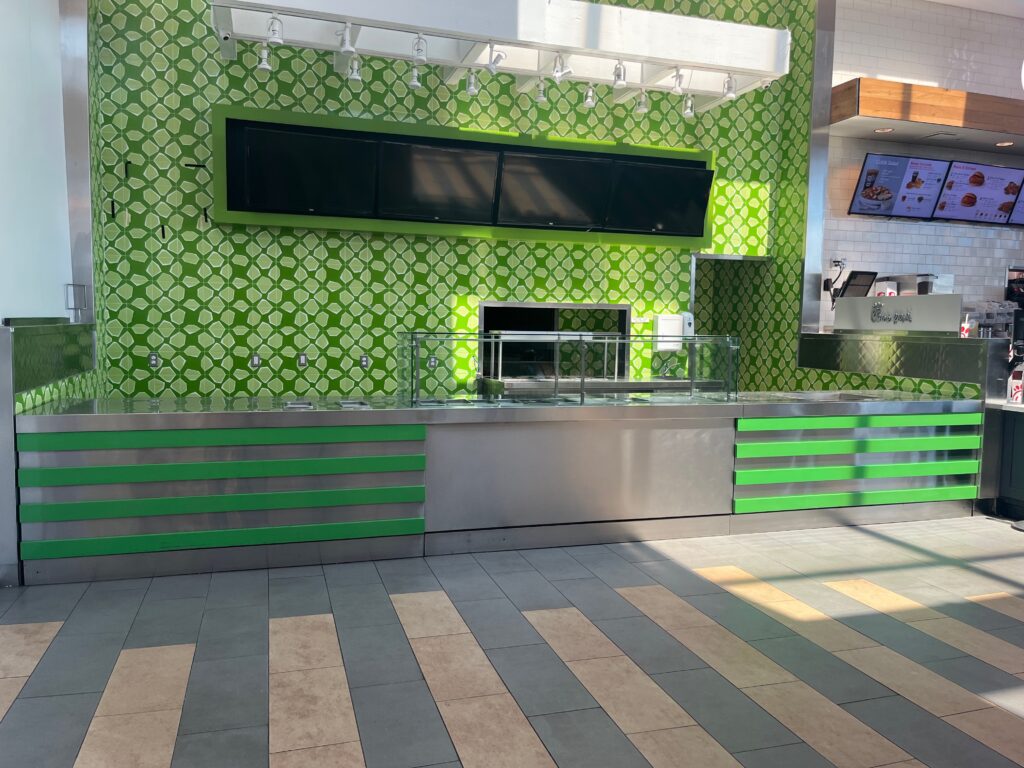 Maoz Vegetarian was the only "real food" kosher option inside Long Island's Roosevelt Field Mall, a popular shopping destination in the heart of Nassau County, NY. The eatery opened its stand inside the mall 7 years ago, but it has closed this week and will be replaced by a similar non-kosher-certified eatery.
The mall does have a number of other kosher-certified options, although all are desserts or nosh options, none that would be considered a meal (definitely none that serve soup and half a sandwich).

This also marks one of the last remaining kosher-certified Maoz Vegetarian restaurants in the NYC area, most of which have closed or become not kosher over the years.