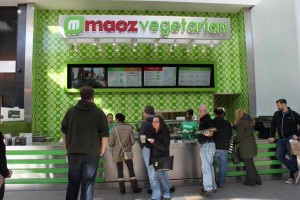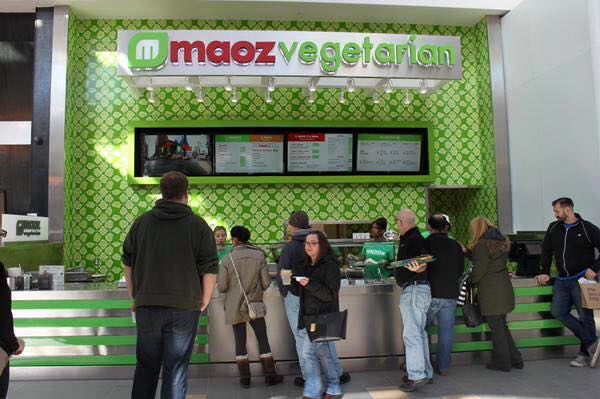 Roosevelt Field Mall in Garden City, NY (Long Island) is a very popular mall amongst the many Jewish communities in Nassau County & Queens, and now has another kosher eatery in the mall (in addition to the kosher Cinnabon).
Maoz Vegetarian has just opened a stand in the mall – located on the upper level in the Dining District, between Bloomingdale's and Dick's Sporting Goods. [Click here for Mall Map identifying Maoz location]. The falafel chain has multiple "restaurants" in NYC and around the world, a good chunk of which have kosher certification.
The kashrut supervision is under Cup K (Rabbi Israel Mayer Steinberg).
STORE HOURS: Monday to Saturday 10am – 9:30pm, Sunday 11am – 7pm