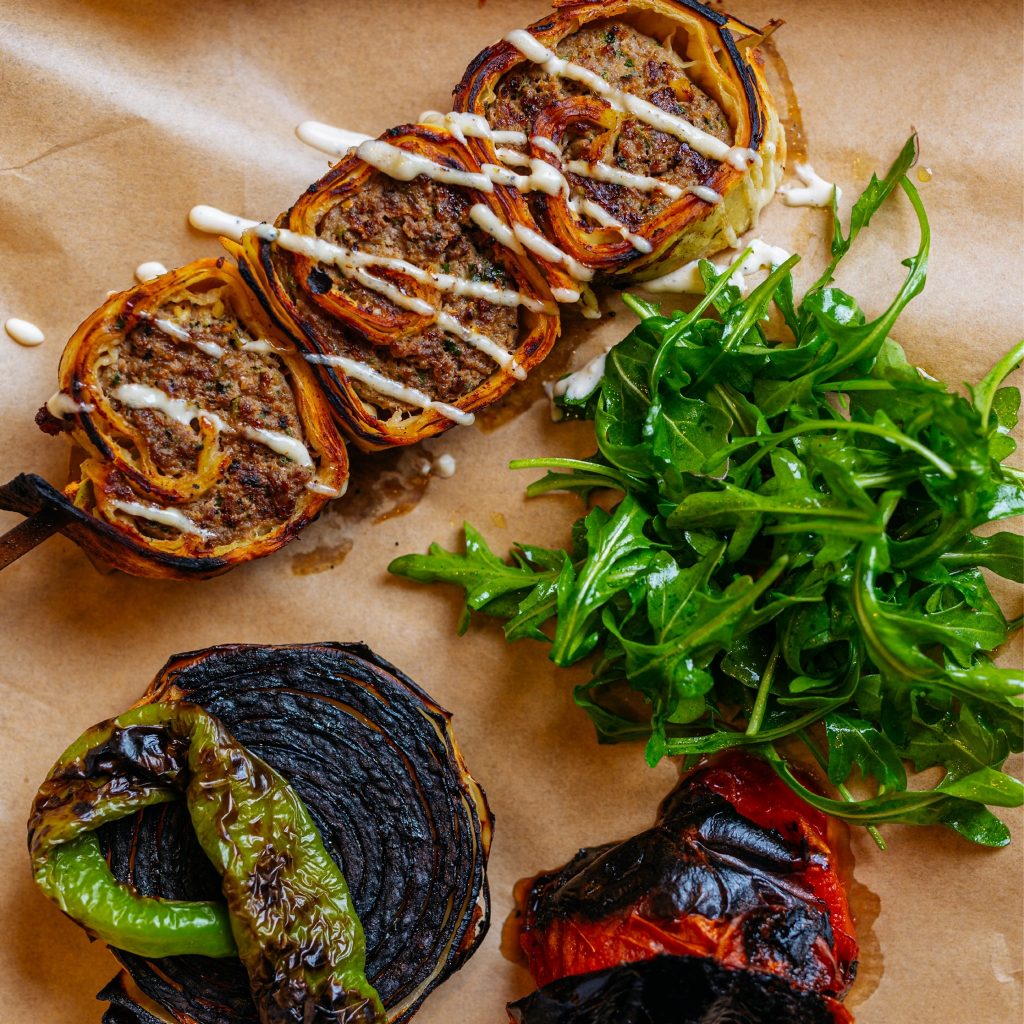 Opening in May, Nununu is Miami's newest restaurant, and it seeks to provide a casual Israeli dining experience to its patrons. Diners can enjoy an authentic Israeli experience through hummus, eggplant, kebabs, arais, and nearly anything else that can fit in a pita or be drizzled on a plate with tahini. It's almost like you're really in Israel!
Nununu comes from Chef Avi on the heels of the closing of the creative Sami & Susu less than 2 years ago, also in the Miami area.
Nununu is located at 17066-B Collins Ave, Sunny Isles, Florida. Hours of operation are Sun, Tue-Thurs 12-9:30pm, closed on Mondays and Saturdays for now.
It is kosher certified by the ORB.
>>> Click here to see NUNUNU's Menu