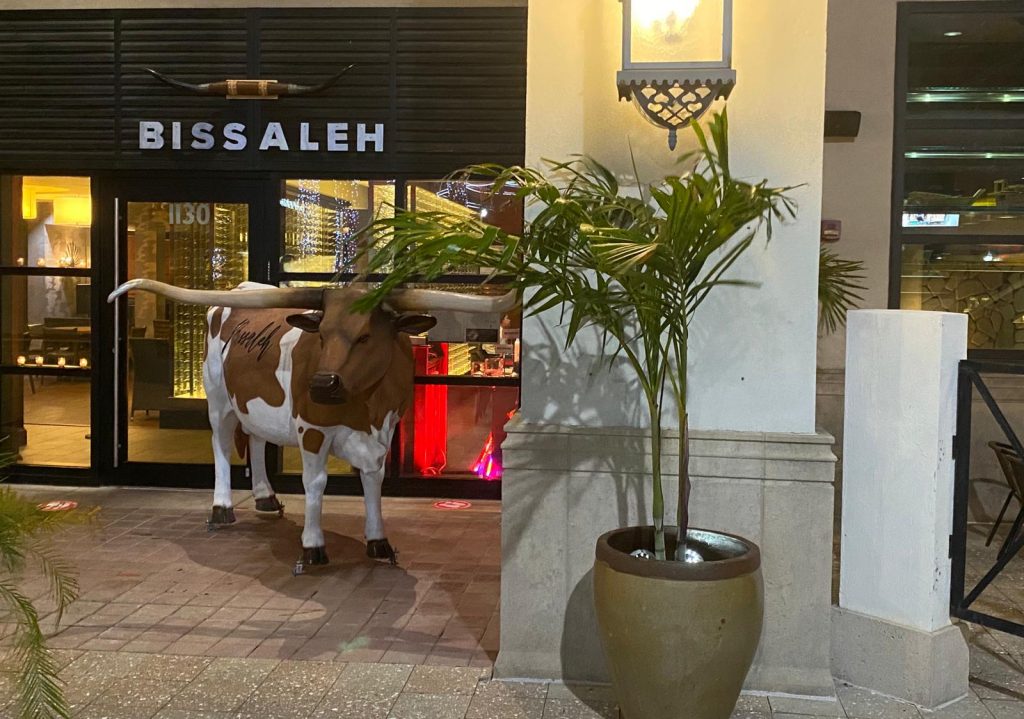 For many from Brooklyn, Bissaleh was an amazing dairy eatery with that special hybrid New York / Israeli vibe that you could enjoy until 5 in the morning.
While that Brooklyn eatery closed years ago, the owners of that restaurant moved down to Florida and recently decided to revive the Bissaleh brand, but in a new way. Bringing NY flavors down to South Florida, the concept of the new restaurant a high-end steakhouse.
This new restaurant replaces Alma Grill (which opened only months before the COVID pandemic) at Gulfstream Park in Hallandale Beach, just outside of Aventura.
Dishes include the salmon falafel, beef tataki, and roasted cauliflower. In addition, the restaurant has an expansive meat menu, with short ribs, a rack of lamb and filet mignon being just some of the many options.
Bissaleh has a full wine menu, with offerings from around the world. A selection of both classic and unique cocktails are available as well.
See the full menu below.
Bissaleh is located at 501 Silks Run Rd, Suite 1130, Hallandale Beach, Florida. It is kosher certified by the ORB.
Bissaleh is open Sunday-Thursday 5pm-12am.
CLICK HERE FOR BISSALEH's DINNER & COCKTAIL MENUS
Liked this article? Click here to read about more kosher high end restaurants, or here to read about more kosher restaurants in Miami.